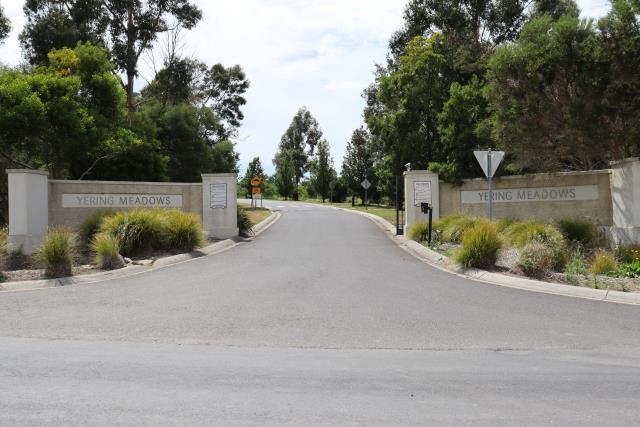 Golf fanatics in Mount Evelyn have an exciting opportunity right on their doorstep, as the Victorian Junior Amateur golf championship gets ready to start next week.
The entire shire are invited to watch some talented young golfers show off their skills in nearby Lilydale.
Gardiners Run will host the opening day on Monday 24 January, followed by Yering Meadows on Tuesday 25, Eastern Golf Club on Thursday 27 and the final day will be back at Yering Meadows on Friday 28.
Yering Golf Club president Trevor Mair said these are three of the best courses in the area and will provide a challenge for up and coming golfers across the week.
"[Golf Australia] thought of this area because we've got three golf clubs in close proximity, and it is a great opportunity to operate a competition across three different clubs with different styles of course," he said.
"I am sure anyone who visits will quickly see what opportunities lie in the local area, and all visitors can be assured of seeing some exciting golf."
Although a difficult course spread across the 330 acre property and designed by architect Ross Watson, with lots of water and bunkers, Mr Mair said junior golfers at this level are usually pretty skilled and they will be able to work out the course after playing it on the Tuesday.
Those who attend the tournament throughout the week can expect to see some of the best junior golfers on the circuit, who will be travelling from all over the state and country to compete.
The event has become one of the major tournaments in the country, as an Order of Merit and World Ranking competition.
Spectators and players alike are welcome to visit the golf clubs for drinks and light meals during the day, with a sit down menu provided on the final day, Friday 28 January at Yering.
Yering Meadows hope the final day is one of excitement and encourage people to attend the event to see the presentation of the championship.
"We are hoping to create a similar atmosphere on Friday as when we held a pro am about three years ago. On that day Marcus Fraser won and the balcony overlooking the 18th green was filled with spectators who saw a wonderful finish," Mr Mair said.
The first tee time is at 7.30am at both holes one and 10, with staggered tee offs all throughout the day up until 12.42pm.
Mr Mair said he also hopes the championship brings life back to Lilydale, to help support small businesses who have struggled over the last two years.