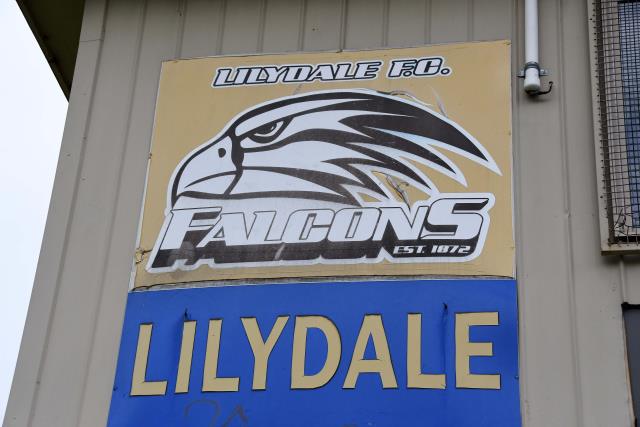 By Mikayla van Loon
Coming off the back of a rollercoaster season in 2021, Lilydale Football Club was looking to make its mark in the opening round of the division one season.
With new coach Luke McCormick at the helm, that plan looked promising against local rivals Croydon.
Although remaining competitive throughout the match, Lilydale could not capitalise on their shots at goal, seeing Croydon take the lead finishing 56 to 51 at home.
"I was very disappointed that we didn't get the win because we should have done with eight more scoring opportunities for the day but when you kick 6-15, it makes it very difficult to win," McCormick said.
"Croydon was good with their pressure as all teams will be but overall I was pleased because Croydon are expected to be right up there at the pointy end and to only lose by five points and to almost get across the line was pretty pleasing."
Having an unsettled year with player injuries and coaching changes last year, McCormick said a lot of younger players stepped up to gain some great experience which has helped moving into the current EFNL season.
"On the weekend, I was really happy with how everyone was tracking. We've had a great preseason, everyone's put in a lot of work and that's starting to come out. I think they're enjoying their football and the energy around the club is really good," he said.
One heavy injury to key player and ruckman Beau Mitchener did throw Lilydale into panic but McCormick said he should recover in time for round three.
"It was a crazy incident to be honest with you. It was pretty horrific really. It was one of those head clashes where he's broken his nose. We were concerned that there were more issues but there weren't, thankfully."
Another sign of having two years off playing a full season are the soft tissue injuries affecting a few clubs and McCormick said after round one a fair few of his players were quite sore.
McCormick said while time will tell, he could see this becoming an issue within the league.
"On one hand, hopefully a lot of players throughout all leagues will have fresher bodies, which means they'll be able to play a little bit longer because of the last two years but at the same time, nothing compares to actually playing a full season."
Moving forward, McCormick said the ability to play well against a group like Croydon gives the team some belief in being a competitive side on the ground.
"Getting so close to one of the top sides gives us a lot of belief, the belief in each other and the system that we're playing with. It's just a really positive energy.
"We're all feeling quietly confident as we move forward that we're only going to get better every week which is a good position to be in."
McCormick said many of the teams that have held strong positions on the leaderboard in previous years are looking similar again this year, making for an interesting test for Lilydale.
"Realistically, I'm looking forward to it each week just to see how much we have improved so far but also how far they can improve throughout the year."