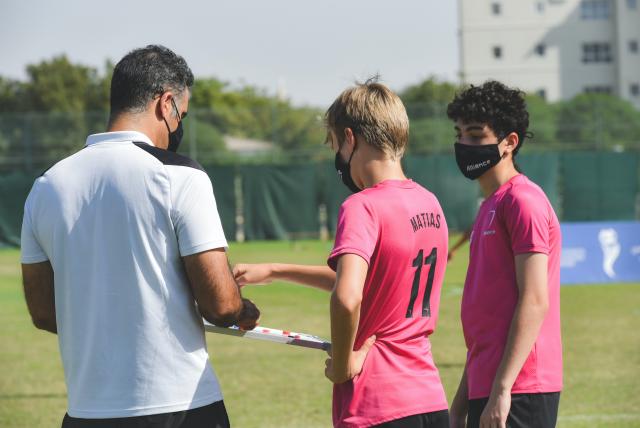 Yarra Ranges community coaches have the opportunity to join a world class course launched by Sports Australia.
The new Community Coaching Essential Skills Course has been developed in collaboration with sports and will benefit the whole sector, supporting local clubs, their volunteer coaches and most importantly every player and athlete.
The free training is a key part of the institution's new approach to community coaching to help 500,000 coaches across the country.
Australian Sports Commission (ASC) CEO Kieren Perkins OAM said being a coach is more than just skills and drills.
"The environment a coach creates is critical to delivering a positive sporting experience, encouraging more people to play and stay in organised sport," Perkins said.
"To help coaches achieve this, we've designed the new Essential Skills course to shake up traditional community coach education.
"We can't afford to rely on a one-size-fits-all approach to community coaching anymore and our free course helps coaches understand the individual needs and motivations of every participant and most importantly, why they love to be involved in sport."
Former Australian Diamonds netballer Clare Ferguson said the role a coach plays in the growth of a person cannot be overstated.
"The person who had the greatest impact on my sporting career and my life generally was my High School netball coach," Ferguson said. 
"She taught us so much more than just drills and skills. She taught us how to self-reflect, set goals and own our strengths which instilled this lifelong desire to be active, healthy, motivated and self-driven."
Dozens of sporting organisations have welcomed the change, with Hockey Australia seeing an alignment between the free, online course and their new national approach to coach support.
"We're really excited about the new Essential Skills course as it talks the same language and feeds seamlessly into our plans to increase our number of accredited coaches," Hockey Australia Chief Strategy Officer Michael Johnston said.
"These are unpaid roles so we need to support coaches as best we can through providing them with the relevant information at the relevant time on their coaching journey."
Equestrian Australia is another sport supporting the new course, with Participation Manager Jill Taylor said it will transform their coaching culture.
"We're committed to helping our coaches become more participant centred by helping them focus on the social, cognitive and emotional development of each rider, while at the same time developing their technical skills," Taylor said.  
"Our objective is to create a sport in which riders not just engage in our activities but fall in love with it."
In developing the course, Sport Australia has partnered with Sport Integrity Australia to introduce coaches to important Safeguarding and Child Safe Practices information. Safeguarding is the process of protecting adults and children from harm and is the responsibility of everyone in sport. Child Safe Practices are a preventative and proactive approach to keeping children safe.
Over the coming months, Sport Australia will deliver even more resources to support community coaches including webinars, new podcasts, and dedicated master classes designed to expand on the course content.
The new Essential Skills Course replaces the Community Coaching General Principles Course and can be accessed via the Australian Sport Learning Centre here.
For more visit https://www.sportaus.gov.au/coaching