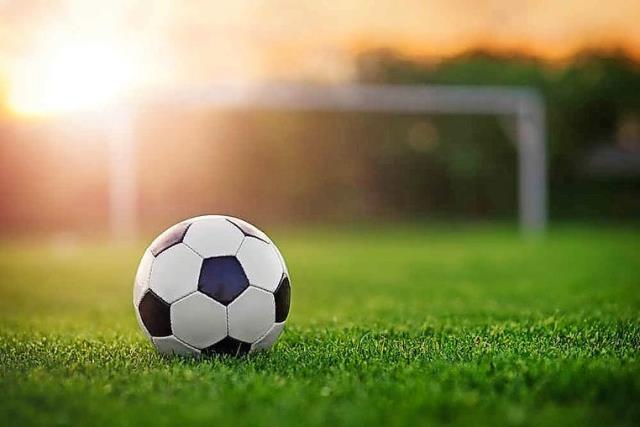 By Peter Stephenson
A mild Thursday evening at Esther Park saw Mooroolbark Soccer Club (second) host Skye United (eighth) in round five of the State 2 South-East.
Barkers made two changes to the side that beat Monbulk Rangers 6-1, with Ahren Angulo and Steve Nittoli replacing Arash Sadeghi and Brett Tronconi. In the second half, Ahren Angulo and Harry Rushton would make their debuts as substitutes.
Skye had beaten only Monbulk so far, so could Barkers continue their strong early season form?
At first Skye seemed to have more of the ball, and on nine minutes they had a corner on the right which Marcus Collier headed over the bar.
Barkers' long balls were proving ineffective as there seemed to be nobody on the end of them. Then on 16 minutes Barkers had a let-off when a Skye attack was thwarted and the ref blew the whistle. As the crowd held its breath wondering if Skye had a penalty, the ref in fact gave offside against Skye.
Barkers went straight upfield and the hard-running Liam Seaye found Josh Newman on the right wing but he overhit his cross. Then on 24 minutes, Maxim Solovyev was fouled on the right. Seaye's free-kick found Sam Klepac but a defender did enough to force the Barker striker to shoot wide.
Skye now put Barkers under pressure for a few minutes, and when a forward wriggled free of his marker by the right corner flag, his cross found Collier. His shot was blocked, but it was becoming clear that this would be Barkers' trickiest opponent at home so far this season. Barkers cleared their lines and Seaye went on a surging run down the middle of the park, finding Klepac with his pass. However, again a Skye defender got back in time to put Klepac off his shot.
Skye replied with Daniel Attard controlling the ball beautifully with his back to goal before turning to shoot at keeper Mark Naumowicz, who gathered comfortably. The hard-tackling Barkers then won the ball in midfield and found Klepac, who shot over.
This was end-to-end stuff. Next Skye crossed from the right to find Collier, who swiftly turned his man and hit a snap shot wide. Barkers replied with Seaye hitting a long ball to the near post. The ball was cleared out to Klepac, whose shot looked more likely to disturb passing aircraft than the Skye keeper.
Barkers' best effort came three minutes before the break when a strong tackle from Sean Perrin saw him setup Nick Andrejic, who hit a rasping low shot that skimmed just wide. Half-time: Mooroolbark 0-0 Skye United.
The second half began with Barkers knocking the ball round nicely but when they finally lost possession, Skye hit them on the counter, and Naumowicz had to be alert to smother the danger. Barkers went straight upfield and a dangerous attack saw Seaye hit a low half-volley drive into the net – 1-0 Barkers.
Barkers now took control, with Seaye having a shot saved by Skye keeper Jonathan Crook, and Klepac hitting a shot wide. Klepac then had another chance when he controlled the ball well but Crook saved.
On 69 minutes Barkers attacked swiftly. Klepac slipped over, but managed to get back on his feet and keep the ball before switching play from left to right, before Seaye won a corner. Barkers were playing well, and next a great run from Nittoli saw him find Seaye, whose shot was blocked, then Nittoli himself had a shot blocked as Skye defended desperately.
However, Barkers failed to capitalise on this pressure and with 10 minutes left, conceded a free-kick in their own half. The ball was sent to the far post, where a forward shot for goal from close range, and defender Dan Higgins could only help the ball into the net – 1-1.
With eight minutes left, Barkers had a free kick 30 yards out. Seaye's shot bounced awkwardly in front of Crook, but he parried out to Perrin on the left, whose shot was cleared. Both sides threw the kitchen sink at each other in a frantic attempt to get all three points, but an entertaining game ended 1-1.
Both sides ran their socks off in a good night's football, and Barkers now have nine days to prepare to visit the league leaders Peninsula Strikers in a Saturday twilight fixture. Strikers have won all five games and sit on 15 points, while Barkers are second on 10 points, so this is a must-win for Barkers to narrow that gap.
In the early game, Barkers' reserves gave a good account of themselves. They took the lead with a towering header from Tom Byrne in the 29th minute, but a low shot from Skye in the 52nd minute tied the scores at 1-1, the reserves' third draw of the season.