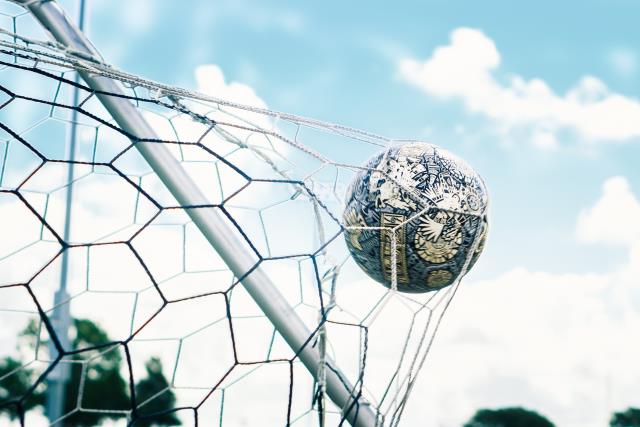 By Peter Stephenson
Saturday evening saw the Barkers men's soccer team, lying third, visit Peninsula Strikers at Ballam Park, Frankston. Strikers were in top spot, five points ahead of Barkers, having won all of their five games so far.
As is often the case with night games, the pace was fast and furious. Strikers soon asserted themselves with a goal from Callum Bradbury in the 23rd minute. Barkers' chances were few and far between, then on the half hour a low shot drew a good save from Mark Naumowicz in the Barkers goal.
Four minutes before the break, Strikers crossed the ball from the right to the far post, where a half-volley sent the ball narrowly wide. Right on the stroke of half-time, Strikers won a corner on the right. It was sent to the far post, where it was headed downwards, then ricocheted into the net off Bradbury for his second of the game. Half-time: Peninsula Strikers 2-0 Mooroolbark.
Strikers continued to have the better of the game in the second half. On 51 minutes, a lovely curling shot from Strikers' Hussain Chehimi brought a flying save out of Naumowicz. Barkers had a chance on the hour mark when Geordie Scott executed a clever turn and poked the ball just wide of the far post.
However, that was as good as it got for Barkers. On 71 minutes, a Strikers corner from the left was delivered to the far post. It was headed back into the centre, where Riley Anderton was on hand to volley home for Strikers' third goal. Strikers were eventually reduced to 10 men following a red card, but Barkers could not break through. Final score: Peninsula Strikers 3-0 Mooroolbark.
So a disappointing result sends Barkers into mid-table after round six. Next Saturday, Barkers host old foes Berwick City at Esther Park.
In the early game, Barkers' reserves were also under pressure from a strong side in a physical encounter. Strikers were 2-0 up after an hour, before a late rally from Barkers produced a goal from James Barber, but Barkers went down 2-1.