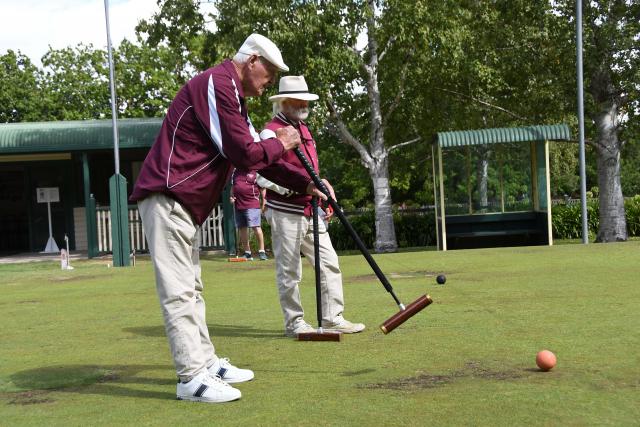 By Murray Howlett
The eighth round of the Metro Golf Croquet Autumn Shield was played at Ringwood on Thursday 28 April.
Lilydale was defeated by Monash 5 games to 1 with the hoops being 41 to 32.
Although the score line shows a comprehensive win to Monash, four of the six games were decided on the last hoop.
The players representing Lilydale were Glenn Crook, Drew Pawley and Ray Ogle. The next match is against Kew on the Thursday 5 May.