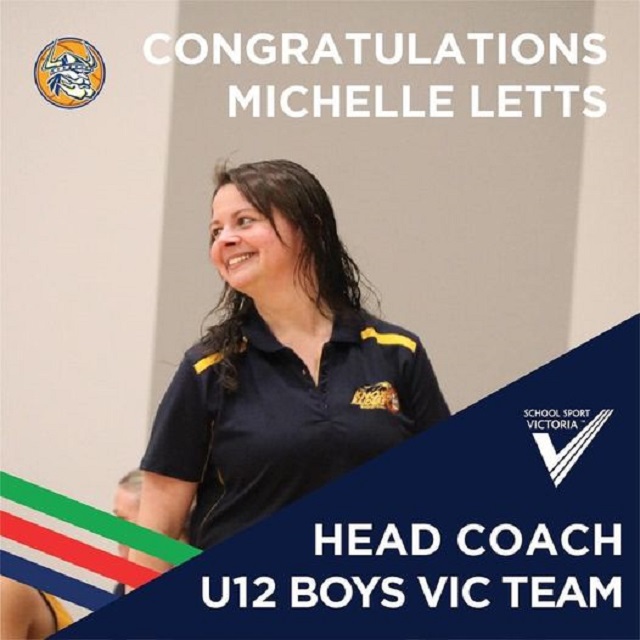 By Callum Ludwig
A local primary school teacher and basketball fanatic now has the opportunity to combine her passions for teaching and ballin'; Michelle Letts from Gladysdale Primary School being named as the Head Coach of the U12 Victorian Boys team for School Sport Victoria.
The grade 3/4 and PE teacher will take the team to the annual national championships in August.
Ms Letts said it was a nice surprise.
"It was a bit unexpected because I hadn't heard anything about it after the interview. Then coming back to work after the Christmas break, I found out from my principal (Tara Jenner)," she said.
"I'm very excited, and really looking forward to getting started."
Ms Letts grew up playing basketball, starting when she was only five years old, playing for the SEBC Saints. She now coaches the Knox Raiders rep team and the Wantirna Wasps in the Knox domestic league.
Ms Letts said the tryouts stage has already begun.
"There are three different rounds of tryouts, and we started the first round last Thursday. We've got two more at the end of May," she said.
"The final selection is in the June-July school holidays, and we select the team for the national championships from that tryout."
The annual national School Sport Victoria basketball championships are set to take place from 13 to 19 August this year, played at Bendigo Stadium.
Ms Letts said she has high hopes for the side and enjoys the part she will play as head coach.
"Our ultimate goal is to take home the gold medal," she said.
"I just like putting it back into the community, and being involved in a sport that I've always been really passionate about."
Ms Letts thanked Gladysdale Primary School for supporting her and allowing her to pursue this opportunity.