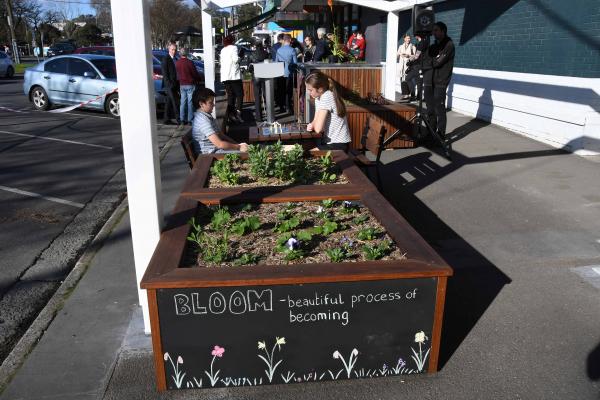 Minding the Heart
This new information program is to be conducted by the Australian Centre for Heart Health here in Lilydale at the beautiful Lillydale Lake Community Room on Tuesday 23 November from 9.30am to 12.30pm.
Heart problems remain the biggest cause of preventable deaths in the community. They cost us pain and adversely affect our lives and lifestyles.
The venue can safely take up to 50 people but the numbers are currently below 20. Be assured it is going ahead and will be CovidSafe. Everyone is welcome to the is free event.
If you intend to book, please do so now!
To do so, contact Brian Mier by emailing yrmh@yrmh.org or calling 0418 326 670.
Bloom opening morning
The Lilydale Community Garden group would like to welcome you to our Open Morning at 'Bloom', our colourful wicking bed garden outside Bunnings in Main Street, Lilydale.
On Thursday 25 November from 10am to 12pm, help blow the cobwebs away after lockdown and enjoy some time together!
We will be running some demonstrations on how to make herb posies, basket weaving, making paper pots for propagating your seeds plus lots of giveaways.
Drop past and see us at this free event, we would love to meet you and enjoy some gardening fun.
Jump Start for Jobs
Yarra Ranges Council is partnering with Cire Training to deliver the Hospitality Jump Start for Jobs – Front of House Skills training course and Kitchen Skills training course to support job seekers in the search for work.
The free courses will be held in the week beginning 22 November from 9am to 5pm at either Box Hill Institute, Lakeside campus in Lilydale, 1 Jarlo Drive, Lilydale or Cire Services, 33 Kimberly Drive, Chirnside Park.
To find out more, contact Box Hill Institute, Lilydale 03 8892 1370, sajc.lilydale@boxhill.edu.au for the Kitchen Skills course and Cire Training Team 1300 835 235, training@cire.org.au for the Front of House course.