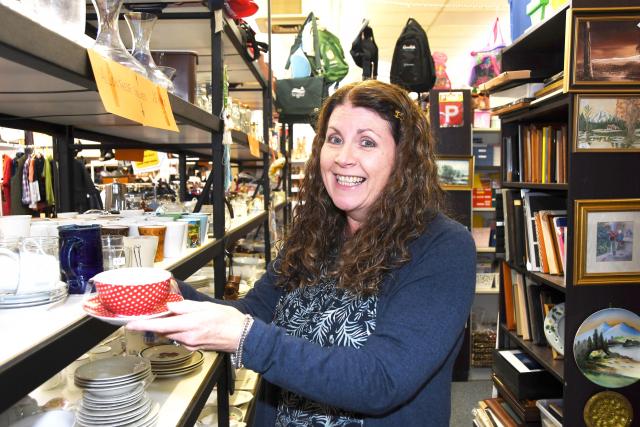 1. What is something people don't know about you?
That I am a keen diary keeper.
2. How long have you been working for Anglicare and why did you join the organisation?
I've been with Anglicare for 23 years. I worked for one of the big four banks and that had been career of almost two decades and I was a bit sick of the corporate life. I needed a change and I actually was interested in getting into hospitality but I had no qualifications so I saw this job for administration and I applied and that was with Anglicare and then I got a whole new, different career. I studied and ended up looking after volunteers. I like the ethos of the organisation.
3. What do you enjoy about your role?
I really love working with volunteers because they bring diversity to any organisation and they have such a different driver and passion than paid staff. They are here for their own altruistic reason, whatever that might be. They just bring a lot of different skills, observations and ideas about how to run the shop because a lot of people have worked in retail. So we like to use their experience and their ideas.
4. What event, past, present, or future, would you like to witness?
The building of the pyramids
5. Which four guests, dead or alive, would you invite to a dinner party?
My late Mum and Dad, Sean Connery and Billy Connolly (they're all Scottish)
6. Who do you admire the most?
The multi talented legend that is Clare Bowditch
7. What is your favourite film?
The Shawshank Redemption
8. What is your favourite book?
My favorite book would have to be a recent book, Boy Swallows Universe. There's just something about how Trent Dalton wrote that book and it being a little bit autobiographical that I loved.