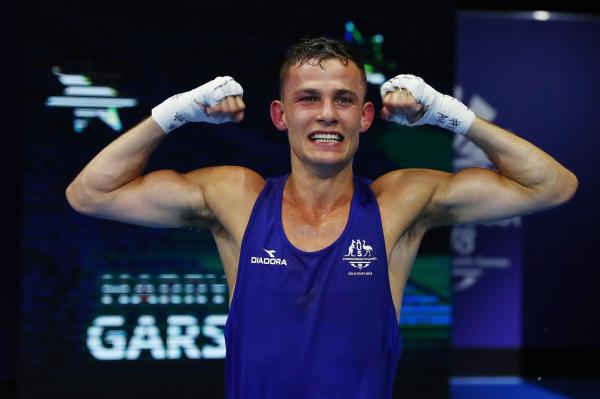 By Mikayla van Loon
He's a local boy who grew up in Mooroolbark and went to high school in Lilydale but soon he'll be taking the big stage at the Tokyo Olympic Games, representing Australia in boxing.
Harry Garside, 23, has been working towards the Olympics since he was seven years old and after not qualifying in 2016, he's just been announced as part of the team.
"The dream of the Olympics started before I was even boxing. So for me 2004 Grant Hackett's 1500 metre final was probably the moment that my Olympic dream started," he said.
"I just remember that moment so clearly going like wow this is so amazing and electric and my whole family were just mesmerised by it and from that moment I really wanted to achieve something on that same level."
Starting boxing when he was nine years old at the Lilydale Youth Centre, Mr Garside has been with his coach Brian Levier all that time.
"He's an absolute wizard when it comes to boxing and the thing he taught me the most when I was younger was to love the sport and always have fun," Mr Garside said.
Although Mr Garside found out he had qualified a few weeks ago, the announcement was made public on Tuesday 4 May.
"The elation of qualifying was amazing when I found out, it was electric but for me as well there's this unbelievable feeling of the job's not done, there's still a big climb to go," Mr Garside said.
"I woke up on Wednesday and made sure I gave everything to my training that day, and got off the cloud I was on on Tuesday."
The six boxing team members are deep in a training camp right now, which Mr Garside said includes 16 to 17 training sessions a week, ranging from cardio to strength, weight training to swimming and of course boxing.
"The intensity of that obviously varies depending on how far out we are from comp," he said.
The team is expected to get the Covid-19 vaccination this week to give them enough time to head to Thailand, prior to the games, for training.
Although moments of fake news circulating about the Olympics being cancelled and lockdown stopping him from training properly affected him, Mr Garside said he was actually very grateful for the time with his family.
Now just 73 days out from making his debut at the Olympics, Mr Garside couldn't be more excited.
"I'm with the top pack, I know I'm going to have to bust my arse to get the number one spot but I know I'm capable of doing it," Mr Garside said.
"We all have two arms and two legs and we all have 24 hours in a day so I honestly believe I can do it and I'm just going to keep training hard and listening to my coaches."
But the humble boy from Mooroolbark did say he couldn't have made it to where he is today without his parents.
"There's a big team that goes into making the Olympics let alone winning a gold medal but my parents, they're the ones who took me to boxing all the time when I was younger, even on public holidays.
"I'm just extremely grateful for my parents and for my coaches and pretty much anyone who's supporting me."