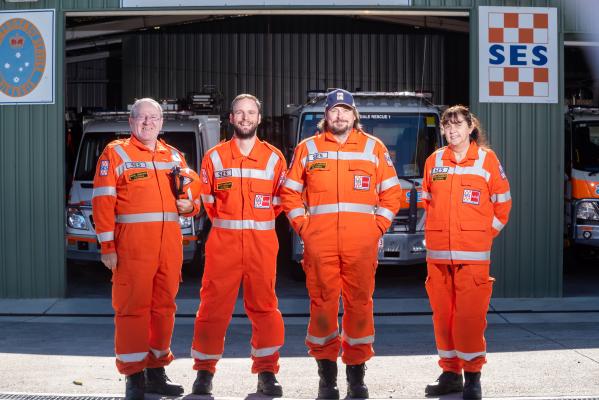 By Mikayla van Loon
This Wednesday 19 May is Wear Orange Wednesday, a day to recognise and support the work of Victoria's SES.
VICSES has over 5000 volunteers working for them, which makes up 95 per cent of their workforce.
In the 2019-20 period, VICSES responded to 33,700 requests for assistance.
Volunteers are on call 24/7, 365 days a year to provide much needed assistance in emergency situations, recovery efforts, floods, bushfires and car crashes.
In line with National Volunteer Week, the SES ask people to wear a splash of orange to recognise the great work SES volunteers do each and every day.
Thank your local SES members by posting a photo in your orange attire and use the hashtags #WOWDay and #ThankYouSES.
And if that's not enough, locations across the regions and Melbourne's CBD will be lit up in orange in honour of SES personnel.
This year's locations include AAMI Park, the Melbourne Star, the Bolte Bridge and town halls.
Reach out and say thank you this WOW day.