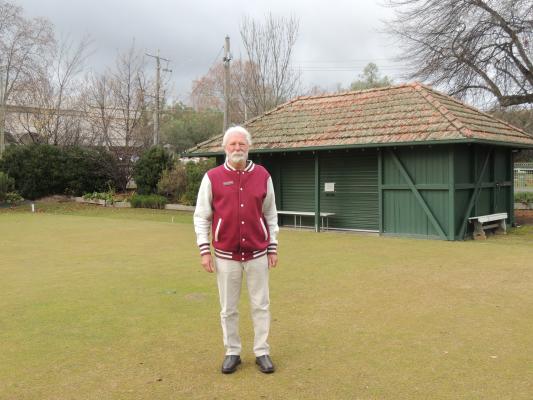 By Mikayla Van Loon
As the second oldest croquet club in Victoria and having been in the same location since it was formed 127 years ago, the Lilydale Croquet Club has a lot of tradition but is struggling to support its members.
Currently Lilydale Croquet Club has 32 members which has doubled in the last six years.
Lilydale Croquet Club president John Thomson said he would like to see the club grow and prosper in the future but to do so the club's facilities need to be able to cater for more people.
"We're desperate to upgrade our facilities because we only have the one court, our club rooms are not adequate enough to hold all the members of our club when we have a meeting, we've got to meet outside under the verandah when all our members attend, so it's a difficult thing," Mr Thomson said.
"It's certainly growing and we're getting inquiries on a reasonably regular basis now for people wanting to come along and explore croquet and perhaps join the club."
Since the last long lockdown in Melbourne, Mr Thomson said a number of people have been interested in croquet and getting out and about to try something new, other than bowls or cricket.
Having played in a number of competitions over the last few months, Lilydale Croquet Club noticed the challenges and limitations of only having one court and poor club rooms.
"[We had to] play our home games at Ringwood and hire their facilities, which means we're not getting people coming to Lilydale, we're having to pay money out to play there, so we desperately need a second court so that we can hire and run these things on our own," Mr Thomson said.
Club captain Murray Howlett said winning competitions puts Lilydale Croquet Club on people's radar but without proper facilities they still fall behind in competitive standards.
"When you have success like that you get more people interested and the only thing limiting our club at the moment is the fact that we've only got one court, most clubs have got two, some have even got three and if we had another court, we'd easily double our membership," he said.
Mr Howlett thinks Lilydale could become a very competitive side but doesn't have the capacity to train and host competitions.
As the only croquet club in the Yarra Ranges Shire, Mr Howlett said it not only has the ability to service a lot more people but by adding more courts, the local schools that currently use the facilities could expand their usage.
Croquet is an all inclusive sport and that is why Mr Howlett enjoys it so much.
"One of the things I love about it is that it's a sport where females and males can play together. I was looking for something that my wife and I could do together," he said.
"We tried a few different things and we found that croquet was something we both really enjoyed. We can play together, we can compete together, we found that all the other members of the club were really welcoming and it was a place we wanted to join and everyone was really social."
For Mr Thomson it is the level of skill that is needed for the game that he likes so much.
"There's lots of different rules and it's amazing for such a simple game as hitting a ball through a hoop, how many different rules there are to this game to play it properly, so it's a very skilful game," he said.
"But it's mainly the social side where people get their enjoyment from and people who come to our club are mainly social players and they come together once or twice a week to join in with others, have a social day out and mix and have a cup of tea."
The Lilydale Croquet Club are in negotiations with Yarra Ranges Council for finding a solution to their lack of court and club room space.
Mr Thomson said hopefully the club can remain at Melba Park but they are willing to go elsewhere if needed.