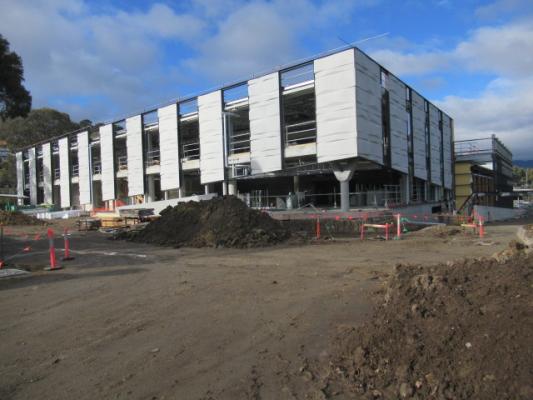 Yarra Ranges Council was asked to provide an update on progress on the new council building and civic centre.
Lilydale and District Historical Society president Sue Thompson submitted the question to the 27 July meeting.
The three part question related to the cost of the building, whether it would completed on time and whether it would be part of the 150th celebrations of local government in the area.
Yarra Ranges Council CEO Tammi Rose thanked Ms Thompson for her interest in the build and for the question to council.
Ms Rose said the council approved a total amount of $31.6 million for the civic centre redevelopment in March 2018, of which $22 million has currently been spent.
"Despite the interruptions created by the pandemic, construction is now progressing well and is due to be completed by the council's contractor in February 2022," Ms Rose said.
"Although there are still some months to go, the project is presently on track to be delivered within the allocated budget."
While updates of the build are posted to the council's website, Mayor Fiona McAllister suggested more regular updates may be of interest to the community.
With the 150th anniversary of local government in Lilydale fast approaching, Ms Rose said there was much to be celebrated about the municipality.
"Milestones like the 150th anniversary of the Shire of Lilydale, first established as a shire in February in 1782, are important markers for our community.
"The new civic centre has been designed in part to bring together the community in new public spaces and the opportunity for a civic centre to play a part in that celebration will certainly be considered in any planning.
"At this stage, no firm plans are in place regarding any council or community celebration events, however, details will be shared with the community as soon as plans are formed."