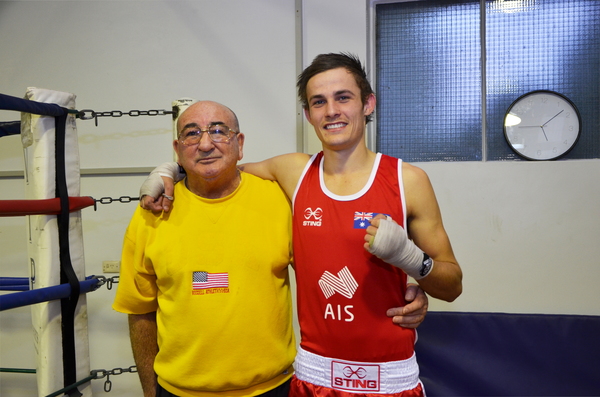 By Mikayla van Loon
Harry Garside has ended Australia's boxing Olympic drought after winning his lightweight division quarter final against Kazakhstan last night.
The 24 year old is now guaranteed a medal, making him the first Australian boxer to leave an Olympic Games with a medal in 33 years.
What started as an Olympic dream at seven years old, has now become a reality but Garside's eye remains fixed on getting the gold.
The quarter final bout against Zakir Safiullin started off slow, with both boxers assessing their opponent.
Garside had not faced the Kazakhstani before, nor sparred with him and saw him distance himself from Safiullin in the first round.
A split first round saw Safiullin just scrape through as the winner with a 3-2 score from the judges in his favour.
The heat picked up in the second round where Garside connected some good punches to the body of the Kazakhstani.
A quick footed Garside took the second round in another split decision, so it all came down to a nail biting third and final round.
Neither boxer dominated throughout the bout, leaving it up to desire of who wanted it more.
Both boxers raised their arms in victory, with neither of them sure who had won but the final verdict went to Garside's blue corner.
In a scream of victory, Garside's elation and happiness was evident.
Since the very beginning, Garside has not only been aiming for Olympic gold for himself but for his Lilydale coach Brian Levier.
The Lilydale Youth Club coach has been with Garside since he was nine years old and he himself has fought some champions including Lionel Rose and Johnny Famechon.
But going for gold has been a joint effort.
Garside has just two more to go before getting a gold medal but has to face the two-time Cuban world champion Andy Cruz on Friday 6 August in the semi finals.
Grahame "Spike" Cheney was the last Australian to take home silver from the 1988 Seoul Games, with Australia only winning a total of four boxing medals.