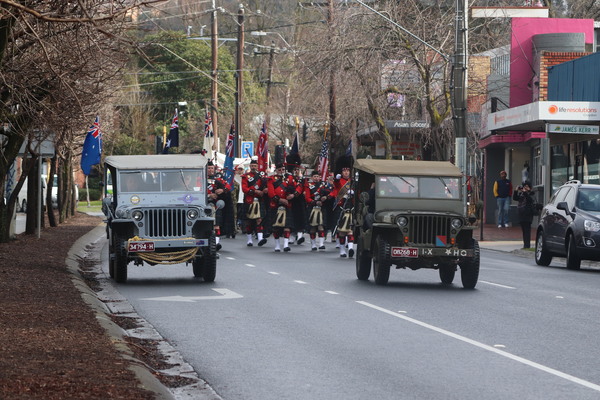 By Jed Lanyon
For the second consecutive year, local RSL services for Vietnam Veterans Day have been forced to cancel due to lockdown restrictions.
Each year Lilydale and Mount Evelyn RSL join with a number of outer eastern RSLs to commemorate Vietnam Veterans Day.
In 2003, local Vietnam Veterans were concerned for the future of the district's Vietnam Veterans Day Services and decided a larger service, which combined RSL Sub-branches and Vietnam Veterans from the broader area, would ensure lasting remembrance of Vietnam's servicemen.
Since 2005, the location of the service has rotated between each of the sub-branches involved and this year Yarra Glen RSL had planned to host the commemorations on behalf of outer eastern suburbs RSLs as a way to remember the sacrifice of those who served their country in Vietnam.
Vietnam War veteran and Yarra Glen RSL president Stephen Shortis said he was "very disappointed" to see the event cancelled again.
"We had a pretty big day planned and if the latest lockdown hadn't occurred, we would have been ok," he said.
This year's event was meant to commemorate the 59th anniversary of Australia's deployment of troops to Vietnam and the Battle of Long Tan.
The RSL had planned to host a morning march along King Street leading to an 11am service at the newly relocated memorial cenotaph on Anzac Avenue.
Yarra Glen RSL was hopeful of hosting Casey MP Tony Smith, while Vietnam War veteran and National Vietnam Veterans Museum board member, John Methven OAM, was also set to speak at the service on Sunday 15 August.
Another feature of the event was a unique art exhibition that is on display at the Yarra Glen Memorial Hall.
Provenance Artists Inc created 30 paintings of Australian Vietnam Veterans under the theme: Lest We Forget: Vietnam.
"They are pretty good paintings of a different standard and a number of portraits of different people. It would have been an extra highlight," Mr Shortis said.
Sadly, the exhibition and its works will be moved to the National Vietnam Veterans Museum in Phillip Island before local residents will get the opportunity to see it due to current restrictions.
The uncertainty of lockdowns and restricted borders across the country meant that Mr Shortis was unable to catch up with his fellow war veterans.
"From a personal view, when I found out it was Yarra Glen's turn to host this year, I organised a reunion with guys I was in Vietnam with from New South Wales and Queensland but they were unable to attend.
"We do a reunion every two years, it's in a different state each time, so I put my hand up for it and said we've got this service on and the silly buggers agreed to come down from their warmer climates to Victoria… But it's not to be."
Mr Shortis said he would go down to lay a wreath at the Yarra Glen cenotaph to pay his respects on 18 August.
"It's nice to keep it in front of people's eyes when we can… But it looks like it's going to pass by without a whisper this year, which is very unfortunate."
To view the Vietnam War inspired artworks, visit: http://www.artsofoz.com/page3