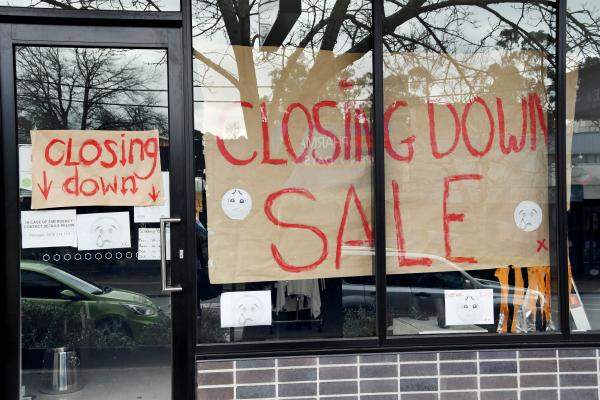 By Jed Lanyon
Once again Covid-19 restrictions have been eased across regional Victoria leaving some residents of the fringe 'metropolitan Melbourne' townships frustrated at being lumped in with harsher restrictions.
Yarra Ranges Mayor Fiona McAllister said council met with Deputy Premier James Merlino on Friday 13 August to discuss a range of issues including the ongoing plea to see smaller Yarra Valley townships reclassified as 'regional'.
"We met with the Deputy Premier last week to talk about a range of issues and we put the case of reclassification directly with him," she said.
Cr McAllister said council would continue to "push hard" on the issue, again writing to the Premier this week.
"We will continue to advocate and push hard on this issue, not just when we're in lockdown, but consistently. This really needs to be resolved not just in a pandemic but for any other future scenarios.
Yarra Ranges Council had twice formally written to the State Government urging for changes to see smaller, isolated Yarra Valley townships be reclassified in line with regional Victoria's restrictions.
Council made their first plea in September last year and then again in June as restrictions were enforced on local traders across the Queens Birthday long weekend.
Cr McAllister put forward the suggestion of making decisions on restrictions based on specific postcodes rather than broad local government areas.
"Doing it by postcode would make it very simple and easier to understand. A lot of people in Victoria are probably more familiar with where their postcode is rather than their local government area," Cr McAllister said.
She hoped the many businesses in the Yarra Valley could benefit from welcoming regional Victorians to recoup some of the losses from the pandemic.
"If we were classified as regional Victoria, we'd be able to open our businesses to people from other regional areas that would sustain, at least in part, some of our businesses," she said.
"The other thing is that our schools would reopen. That's a significant concern for council and myself, the ongoing mental health and wellbeing impacts on our children."
Evelyn MP Bridget Vallence called for all Yarra Valley communities within her electorate to be let free from lockdown arguing that they had experienced little to no Covid-19 cases for the better part of a year.
"It's been 297 days since the government has reported a Covid-19 case in the Yarra Ranges municipality, nearly 10 months," she said.
"Daniel Andrews announced that Regional Victoria would no longer continue to be in Lockdown 6.0 because, and I quote: 'fundamentally the function of not having cases in regional Victoria'.
"Yet, despite there not being a single case of Covid-19 for nearly 10 months, country communities in the Yarra Valley remain stuck in lockdown. It makes no sense."
"By Daniel Andrews' own logic, our regional communities should be released from lockdown immediately. Where is the public health advice that proves otherwise?"
Ms Vallence received the following response after writing to the Premier pushing for a reclassification of townships within her Evelyn electorate.
"The implementation of restrictions is based on the advice of the Chief Health Officer, informed by careful monitoring of epidemiological data and public health readiness at the point that directions are issued," the response read.
"Factors considered include the number of active cases, number of mystery cases, test numbers and the number of days elapsed between people experiencing symptoms and seeking a test. There is a need to be vigilant given how infectious the Delta and Kappa strains of the virus are.
"During the management of this outbreak, restrictions have progressively eased for metropolitan Melbourne and regional Victoria on 10 June, 17 June, and 24 June 2021. The definition of metropolitan Melbourne is based on the Planning and Environment Act 1987, which sets out the local government areas that form metropolitan Melbourne.
"Yarra Ranges Shire Council is one of the 31 local government areas that constitute metropolitan Melbourne. The Victorian Government is committed to protecting all Victorians from Covid-19 and will continue to follow the advice of public health experts in the implementation and easing of restrictions," the response concluded.
"After Daniel Andrews released regional Victoria – again, defined by lines on a map – on the basis they had no Covid cases, then why has this logic not been applied here in the Yarra Valley where there's been no Covid for nearly a year," Ms Vallence said.