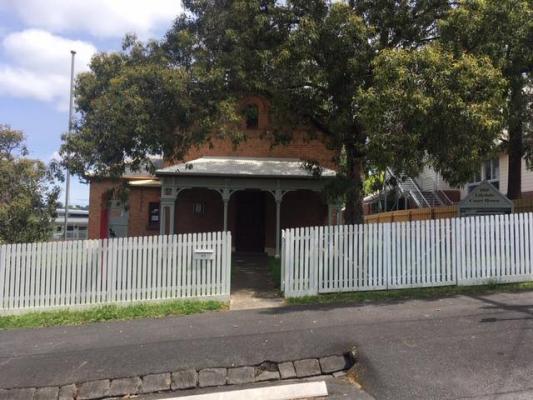 By Mikayla van Loon
Like many groups and societies, it has been another rollercoaster year for the Lilydale and District Historical Society (LDHS), with positives and negatives both showing through.
At the society's annual general meeting on Saturday 4 September, re-elected president Sue Thompson thanked the committee and volunteers for their enthusiasm and work over the last 12 months.
"Another year has rolled by but against all the odds our society continued to operate. Despite the repeated lock downs, our wonderful volunteers have turned adversity into opportunity and continued working for the safety of their homes," she said.
Considering the adverse nature of Covid-19 lockdowns, the historical society remained strong with a stable membership of 110 people.
The growth and interest in the history of Lilydale and surrounding areas was seen through social media, with an increase of followers on both Facebook and Instagram.
With a total of 69 posts to Facebook LDHS gained 390 followers and 36 posts on Instagram gaining them 170 followers.
But it wasn't just online that the historical society made gains.
A further 26 items were added to the already extensive library collection, including books, CDs and brochures from each of the collection areas of Coldstream, Mooroolbark, Lilydale, Kilsyth, Seville, Chirnside Park and Montrose.
"We probably have one of the most comprehensive local history collections in our library," Ms Thompson said.
LDHS volunteers and committee members have also made headway this year to archive and index 4000 items in the collection.
For 50 years the society has been collecting files on people, places, events and businesses in the surrounding area.
In the last two years, the society has been sorting through this collection removing duplicates and adding new information to the database.
While it has been a good year for the society on many fronts, financially LDHS made a yearly loss compared to last year's profit.
The total income was $3000 less than the 2019/2020 year, with a net loss of $978.05.
"While those may not be big numbers, it means members have to work hard, keep doing research, selling images, generating sponsors, seeking donations, leading walks, talks and tours and giving talks to the community groups to keep ahead of things," Ms Thompson said.
Ms Thompson also raised her concerns about the lack of support from Yarra Ranges Council which has relied on the historical society to produce work and research for a number of projects.
As part of the Yarra Ranges Heritage Network, which includes historical societies from all over the shire, the council was meant to employ a heritage officer who would support these groups.
But recently the heritage officer has been deployed to another project leaving these groups in the lurch.
"We've got three historical societies that are in real trouble, and need somebody to go and help them and there's nobody from the council to help them," Ms Thompson said.
"It is really poor and the other societies come along to the group meeting and they are having troubles themselves as well to keep getting members and everything else.
"The council's got to come along and support these groups, because otherwise the council will have to employ people to answer all those queries if all the groups go under.
"If we didn't do it, they would have to employ staff to do it or information on the people, places and events in this community would go unanswered."