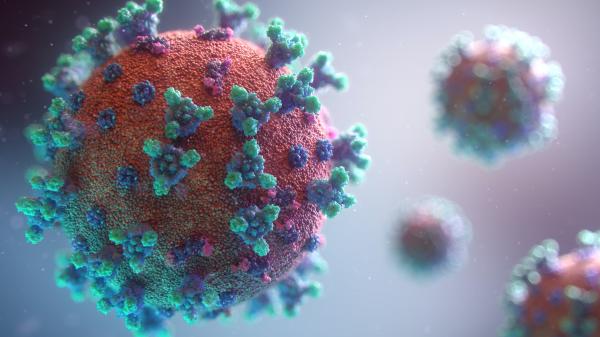 By Gabriella Payne
Victorians have put in the hard yards and thanks to everyone's efforts, we are all set to reap some new Covid freedoms.
As we approach the 70 per cent first dose vaccination target (predicted to be achieved on Friday 17 September), the Victorian Premier Daniel Andrews has announced the "modest" easing of some lockdown restrictions.
A number of changes will come into effect as of 11.59pm Friday 17 September for the metro Melbourne area – with the most significant being that people will be allowed to leave home to socialise outdoors in limited numbers.
This means that one person will be able to meet another person (from a separate household) for a picnic, a walk or another outdoor activity.
But for those who have been fully vaccinated, there are greater freedoms.
Up to five adults (plus dependants) from two different households will be able to gather outdoors if all of the adults present have received both doses of the Covid-19 vaccine.
The other restrictions set to change include the five kilometre radius rule being expanded to a 10 kilometre radius, and the time permitted for exercise (and now social interaction) will also change, going from two hours to four.
Outdoor communal exercise equipment and skate parks will also reopen and two people will now be able to train outdoors with a personal trainer.
On top of that, child minding for school-aged children will be permitted if only one parent is an authorised worker, and up to five people will be able to attend an entertainment venue or physical recreation facility to broadcast a performance, class, or concert.
Daniel Andrews said that these changes, despite being small, are a welcome taste of what's to come for Victoria as we move out of lockdowns and back to a sense of normality.
"While these are modest changes, today is a positive day and sign of things to come for Victorians once we get our double dose vaccination rates up," he said.
"It's also a signal: if you are vaccinated, you can get back to doing the things you love, sooner.
"If you aren't vaccinated, then the safety of everyone else has to come first," Mr Andrews said.
"With more than six million vaccine doses delivered in Victoria, we'll continue to ramp up and do everything we can to keep this momentum going, so we can have Victoria open and thriving again as soon as possible."
A number of other small changes will be implemented, including in the real estate industry.
Real estate inspections will be allowed to resume by appointment only and to ensure they're Covid safe, only people from the same household will be able attend the inspection appointment and the real estate agent must stay outdoors during the inspection.
In light of a recent surge of Covid cases being linked to the construction industry, construction workers state-wide will now need to show evidence to their employer that they have had their first dose of the Covid-19 vaccine by 11.59pm Thursday 23 September, in order to continue working.
These new freedoms come as a welcome bit of relief for Melburnians, but the Minister for Health, Martin Foley urged Victorians to still act with caution while out in the community.
"While we can make these changes today, we need to continue to follow the health directions to keep cases under control, to protect our health system and most importantly to protect our friends and family from this virus," Mr Foley said.
"We've got a vaccination blitz underway for construction workers – and I encourage everyone in the industry to phone up today for a priority booking, wherever they live."
The state government are urging Victorians to continue rolling up their sleeves for the jab so that we can keep the momentum going to hit the 70 per cent and 80 per cent double dose targets as soon as possible, so that more restrictions can be eased.