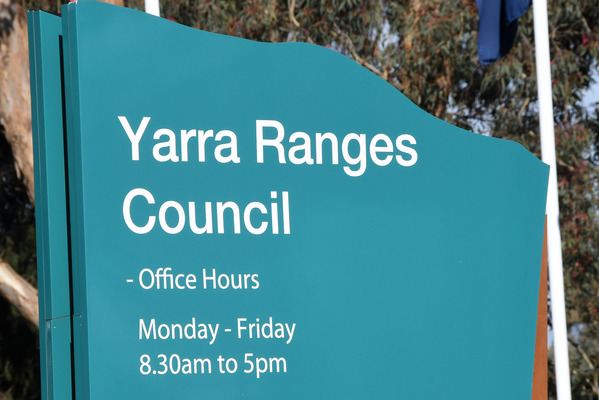 By Mikayla van Loon
Yarra Ranges Council released its first long term financial plan at the most recent council meeting, which it is now seeking community engagement on.
Although different to a yearly budget, the financial plan outlines the 10 year projections the council aims to achieve.
It also guides and informs the adoption of other key documents, including the budget, asset plans, council plan and community vision.
Having experienced two unprecedented events, being the pandemic and the storms, Yarra Ranges Council had to make a number of financial assumptions based on the current situation.
"The assumptions in this one were really hard and it's the first time we've done a document, a long term financial plan, to this degree," Mayor Fiona McAllister said.
"Coming through a pandemic, off the back of a storm, where, already, recovery bills are looking to be in excess of $60 million.
"So trying to project our long term financial position and what it needs to look like, was a difficult thing."
The other key issue the council faced in creating a 10 year financial projection was the uncertainty of the State government regulated rates cap.
Rates are any council's main income stream but without clear vision of the potential rate increases or decreases to accommodate the Covid-19 recovery, the council had to estimate its financial standing over the 10 year period.
Based on the Victorian Department of Treasury and Finance 2021-22 budget, the council has applied a conservative rate cap of 1.5 per cent for years one through to five and two per cent for years six to 10.
Current consumer price index projections released by the State government in May 2021 estimates a steady 1.5 per cent in 2021-22, with a 0.25 per cent increase through to 2024-25.
"If the State government changes the structure of the rate cap, or CPI is different to what is projected, Council's future financial outcomes might be significantly affected," the financial plan stated.
Looking to improve the council's finances over the next 10 years and "reduce over reliance on rate revenue", the financial plan places emphasis on seeking external revenue, as well as maximising Commonwealth and State government grant funding.
The financial plan appears to be attempting to balance the impact on residents because of the pandemic, while also ensuring the stable financial position of Yarra Ranges Council.
"It's about making sure that we're very clear about how much debt we want, what's the right amount in terms of our cash position, to make sure that we can pay our bills on time and pay our staff, and also the balance between what we spend on building things and what we spend on our services," Mayor McAllister said.
The financial plan is now available for the community to provide feedback over a 28 day period until the council revisit the adoption of the plan at the 26 October council meeting.