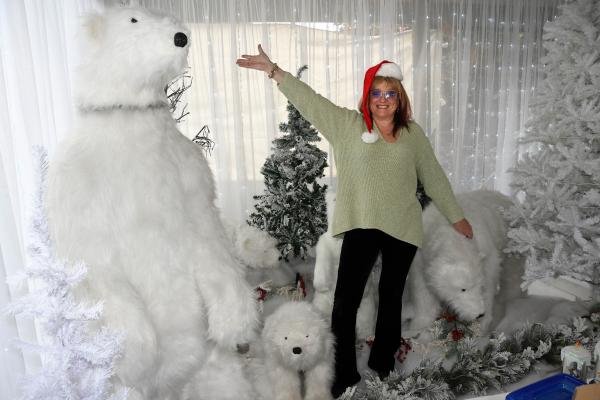 By Mikayla van Loon
It wouldn't be Christmas in Montrose without the magical Christmas wonderland created by the Brasher family each year in memory of their son.
Debbie Brasher, the designer and builder behind the display, has been busy working away to ensure the community gets to experience the magic from 1 December.
Although normally, Ms Brasher does everything herself, she does have some help from neighbours this year to help create a new display, bigger than last year.
Known as 'Lights on for Corey', this will be the fourth year Debbie has dedicated the display to her son who died from a lack of oxygen to the brain after an asthma attack on 15 January 2018.
Although her husband Lee Brasher doesn't have much involvement in the display, he said he loves seeing the kids smiling from what his wife has created.
"After losing a kid when you see another kid smile, that's what it's all about," he said.
"That's what our main thing is, just trying to create memories for everybody else because that's what we hold on to," Debbie said.
Everything Debbie does throughout the Christmas period, she does for others and to see the joy it brings them, she said usually makes her cry.
"I had one lady come in and hug me and she goes 'you're just an angel. I just need to hold on to an angel for a little while and is it ok if I give you a hug' and I was like 'I'm not an angel'."
This year is snow themed and Debbie has been planning some very special surprises for the display that won't be revealed until the first night.
One of the things Debbie is planning relies on the gift of giving and exchanging, so that everyone goes home with a little something each night.
The money raised from visitors getting to experience the wonder of Christmas at the Brasher household goes back into the community.
"The money goes straight to the community. So we've done care packages for the elderly last year and this year we did showbags for the kids," Debbie said.
Because it's about the joy of the children, it wouldn't quite be Christmas without a visit from Santa.
Even though the man in red had told Debbie it was going to be quite a busy year this year getting presents ready, Star Mail got an inside scoop and can confirm Santa will be visiting the 858 Mt Dandenong Road property more than once to wish everyone a Merry Christmas.
Santa will arrive in Montrose on 1 December and will return each Saturday after in the lead up to Christmas Day to ensure every child gets a chance to share their wishes with him.