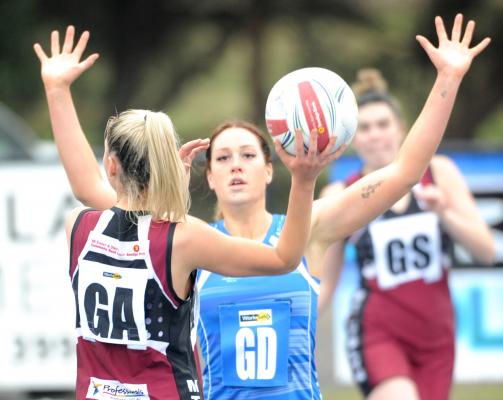 Mount Evelyn Football Netball Club and Montrose Cricket Club will be able to improve the shade structures at the sport complexes with new State Government funding.
Thanks to the sixth round of Community Shade grants released by the Government, these clubs will be protected from the sun's harmful UV rays with the ability to install shade in public areas such as sports clubs, parks and playgrounds.
Monbulk MP James Merlino MP announced these two clubs will be part of 10 local organisations in the Yarra Ranges to share in over $1.3 million of funding from the latest round of the Community Shade Grants program.
"We know how much Australians love the outdoors. These grants mean that the community can still enjoy a healthy outdoor lifestyle while having the necessary shade to protect them from the sun," he said.
Through this program the Government is supporting the Yarra Ranges to keep active and enjoy the outdoors, while also helping them to be sun smart and prevent skin cancer.
The Shade Grants Program is part of the Labor Government's skin cancer prevention election commitment to provide $15.1 million over four years in skin cancer prevention initiatives.
The program provides grants to build new shade structures, repair existing structures, or create natural shade by planting trees. Funding is also provided to purchase sun protective items including hats and sunscreen.
Good quality shade can reduce overall exposure to UV radiation by up to 75 per cent, and offers the best protection against harmful UV radiation when used in combination with other sun protective measures such as clothing, hats, sunglasses and sunscreen.
In 2019, melanoma was the fifth most common cancer in Victoria with 2,841 new cases and sadly 270 deaths. The five-year survival rate for Victorians diagnosed with melanoma was 92 per cent in 2014-2018, compared to 69 percent for all cancers.
The Community Shade Grants Program is complemented by the School Shade Grants Program, which provides shade for Victorian Government schools. In 2021, these programs have awarded 354 grants across Victoria totalling $2.75 million in funding.
So far, these programs have awarded 1988 grants totalling more than $17.5 million in funding across Victoria. Round seven of the Shade Grants Program will open in mid-2022.
It forms part of the Government's ambitious Victorian Cancer Plan 2020-24 which sets out a target to halve the proportion of Victorians diagnosed with preventable cancers by 2040.