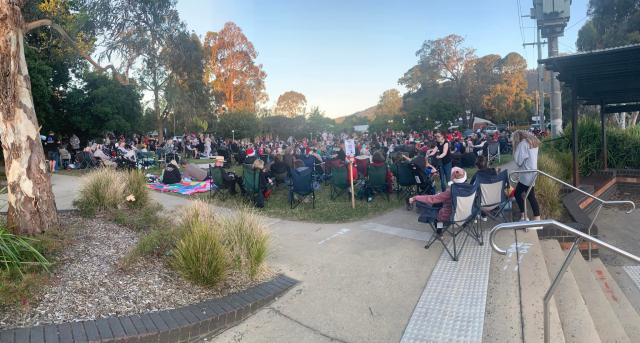 Montrose Community Christmas Carols were celebrated on Saturday 12 December, bringing together hundreds of residents and locals to enjoy the sound of singing.
Held at the Montrose Town Centre Reserve, the stage was set for a great evening of community spirit and Christmas joy.
The event was hosted by the Church of Christ Montrose, with the help of Croydon/Montrose Rotary and Montrose Fire Brigade.
A free sausage sizzle was held, keeping everyone fed for the evening and an appearance from the man in red brought a smile to everyone's faces.
After two years of being unable to gather together as a community, the Montrose township didn't hold back, with estimates of the number of people who attended being around the 500 mark.
The Church of Christ were thrilled to be able to bring the carols back to the community after countless hours of work and effort.
Not only was it about bringing some Christmas cheer to Montrose, a drop off point was also set up for the Holy Fools Christmas Hamper drive, so that non-perishable food items could be donated towards those who are experiencing homelessness.
It seemed as though everyone was pleased to be able to take part in what has become a tradition in Montrose.
"Huge thanks to all those who put in a momentous amount of work to get the Carols happening this year! What a fabulous evening!," the Church of Christ posted on social media.