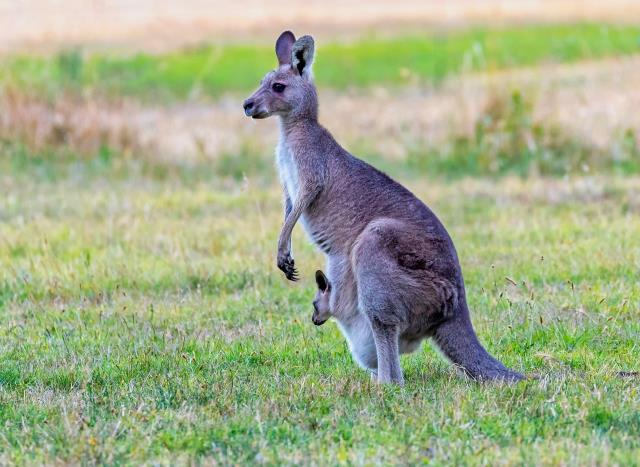 By Mikayla van Loon
There has been another development in the continuing kangaroo saga that Mount Evelyn residents may have been following last year but this time of a quite a disturbing nature.
A Chirnside Park resident was confronted with a pile culled kangaroos left to decay after her dog went missing just before Christmas.
Katarina Ivanovic was looking for her dog when she stumbled upon the discarded remains of approximately 20 kangaroos located just 500 metres from nearby homes on Victoria Road.
"I came across the most horrific scene of slaughter and what I thought was extreme acts of cruelty with kangaroo paws cut off, heads cut off, bodies cut off, innards everywhere and have since learnt this scene was more than likely what is described as an authorised kangaroo cull," she said.
Photos supplied to Star Mail, that have been deemed too graphic to print, show the body parts of several kangaroos in a heap where the fur has been stripped and it does not appear that any effort was made to bury the remains.
A conservation regulator spokesperson from the Department of Environment, Land, Water and Planning has confirmed the culling of these kangaroos was issued under the Authority to Control Wildlife (ATCW) permit given to land owners.
"We have made inquiries in relation to the control of kangaroos and determined that authorisations have been provided to undertake kangaroo management in this area. No evidence was found of a breach," the spokesperson said.
"Before authorisation is granted, applicants must provide sufficient evidence of damage or loss to property, farmland or the environment and an assessment of alternative control options, including non-lethal control must be provided."
ATCW permits allow for appropriate on-site disposal of the animal's remains and landholders are encouraged to consult with the EPA for specific requirements around burying animal carcasses.
This response has outraged local kangaroo protection activists from the Victorian Kangaroo Alliance.
Alliance secretary Alyssa Wormald said this was another act of kangaroos not being "meaningfully protected in Victoria".
The Victorian Kangaroo Alliance don't believe the culling of these kangaroos fell under the ATCW but rather the Kangaroo Harvesting Program that allows registered harvesters to remove kangaroos from a property without any criteria needing to be met.
"The reason for the Victoria Road slaughter is not officially confirmed, but it shows obvious hallmarks of a commercial shoot," Ms Wormwald said.
"The bodies were field dressed and apparently taken for processing, even down to the ears being removed as they garner a few cents as dog treats."
The kangaroo harvesting program introduced by the Victorian Government in 2019 aimed to reduce the prolific culling that had been occurring by bringing in quotas across seven areas.
"The review showed the financial incentive increased numbers being targeted by 260 per cent and likely amplified waste," Ms Wormwald said.
"The continual threat to kangaroos in the area is negatively impacting the wellbeing and peaceful amenity of residents.
"This is the case throughout Victoria with residents and businesses terrorised by kangaroo shooters. We are sick of the relentless killing of kangaroos and tormenting of communities that love them."
As a resident of the area where the shooting happened, Ms Ivanovic said she had seen headlights in nearby paddocks and assumed silencers were used because otherwise local residents would have been outraged.
"One by the fact they were killing this mob, but two the scene made me physically ill, it was horrific. Please stop this from happening. These animals deserve to live and certainly not be discarded in such a disgusting manner."