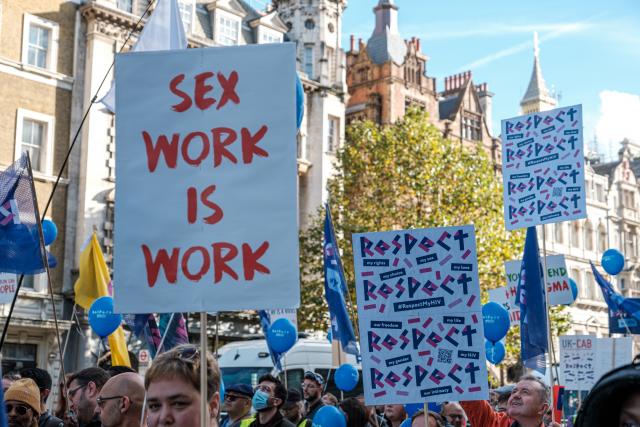 The Victorian Government announced that sex work will be decriminalised over the next two years as part of the Sex Work Decriminalisation Act 2022 to reform issues in the Sex Work Act 1994.
The change has come about following the government's decision in November 2019 to assign Fiona Patten MP, member of the Northern Metropolitan Electorate and Leader of the Reason Victoria party, to lead a review to make recommendations to the Minister for Consumer Affairs Melissa Horne on decriminalising sex work in Victoria.
Ms Horne said every Victorian, regardless of their industry has the right to feel safe in their workplace and thanked Fiona Patten for her hard work.
"This is a historical day and a ground-breaking step towards ensuring sex workers receive the same rights as any other employee in the state," she said.
"We wouldn't be here today without Fiona Patten and the power of work that went into her 2019 inquiry. I want to thank and congratulate her for her ongoing efforts in driving this reform."
The decriminalisation of sex work in Victoria will occur in two stages. The first phase is set to commence in May this year and will remove most offences and criminal penalties for individuals participating in the act of consensual sex work.
The second phase is expected to commence in late 2023 and will include the remainder of the reforms, and repeal the sex work licencing system.
As part of the review, Patten consulted with sex workers, sex worker peer organisations, and commercial operators, as well as numerous legal, health, education, and government agencies.
As a result of the decriminalisation, sex workers will have more agency to choose where they provide their services and their sexual health requirements and those currently working in the unlicensed sector will have better access to health, and legal services without fear of self-incrimination.
Minister for Workplace Safety Ingrid Stitt said that the legislation will improve safety in the industry.
"Decriminalising sex work will improve sex workers' access to services that all workers have the right to – a safe workplace, healthcare and legal help."
A new public health framework will be created to help improve access to healthcare and put in place safe-sex standards and harm reduction strategies and anti-discrimination provisions will be established for sex workers within the Equal Opportunity Act.
It is also expected to improve regulation in the industry, with controls and restrictions on advertising sex work services particularly being reviewed, and increase the transparency of sex trafficking crimes by reducing the fears of sex workers when reporting crimes.