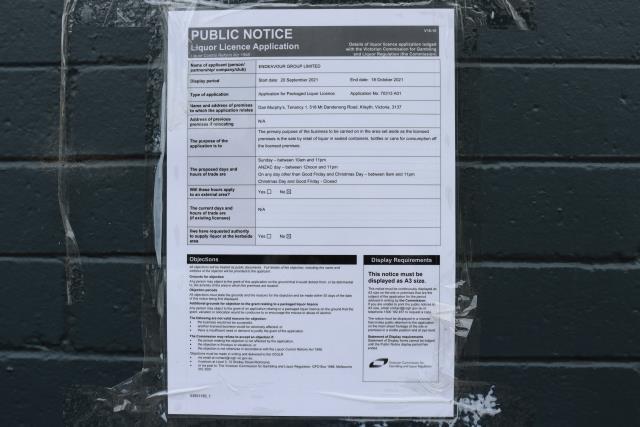 On the agenda for the Yarra Ranges Council Meeting for 22 February is the planning application for a subdivision in Mount Evelyn.
The owners of the property at 14 East Avenue has submitted an application to build a second dwelling and remove vegetation. It has received 20 written objections.
Most objections relate to drainage, traffic, access and the extent of past and proposed vegetation removal on the land and its impacts on displacing wildlife.
Some have raised concerns about the protection of the site as the home of artist Friedl Gardner and for its historic significance being known as Cherrygarth.
The issue of replacing Coles Kilsyth with a Dan Murphy's is also on the agenda.
18 objections to the application have been received by the council so far.
The objections range from the impact on the local community from the loss of Coles supermarket, that an additional bottle shop is not needed, and concern about the potential
for impacts from alcoholism on mental health, crime, and anti-social behaviour associated with the proposed retail liquor store.
However, an assessment of the development against the Yarra Ranges Planning Scheme has deemed the application to be suitable and likely to be approved.
The site was marked for redevelopment last year after Endeavour Drinks Group bought it from Savills real estate.
Residents can tune into the livestream of the meeting at 7pm to stay updated on plans and updates for the area by visiting the Minutes and Agenda page of the council website: https://www.yarraranges.vic.gov.au/Council/Council-meetings/Minutes-and-agendas