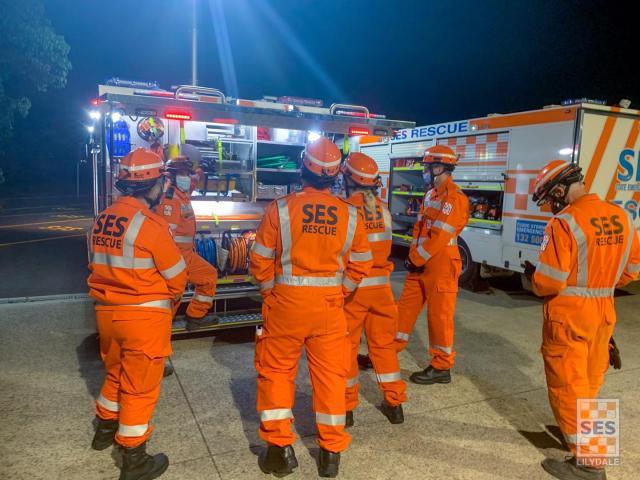 By Mikayla van Loon
Wear Orange Wednesday (WOW) on 18 May was a day dedicated to the men and women in orange who volunteer their days and nights to respond to road incidents and natural disasters whenever they are called.
Lilydale SES unit controller Shaun Caulfield said while WOW Day sits within the broader recognition of all volunteers during National Volunteer Week, it was a day where people could reflect on the service of the SES by wearing a touch of orange.
"It's an opportunity for us to set aside a small amount of time to hopefully try and get people to look at the work the SES does and the broad scope of work that we do," he said.
Mr Caulfield said there can be a lot of misconceptions about what the role of the SES is on a day-to-day basis, the biggest being that aside from around 100 paid staff across the state, the rest are all volunteers.
"There's five and a half thousand volunteers and only a smidge over 100 are paid staff in SES.
"There's still a large or a strong perception that when the members turn up on a white truck with orange stripes down the side, that those people are paid and obviously that's not the case.
"Which is why it is good to link [WOW Day] into volunteer week because Australia has a strong volunteering culture and without volunteers in Australia, we'd be pretty stuck in a lot of situations, particularly natural disasters."
Even with day jobs and families, SES volunteers are trained to the highest standards, dedicating Monday nights to refreshing their skills and upskilling so when the situation arises, they are ready.
"I get paid to be a paramedic but I still do what I do with SES because it's still rewarding. I still get enjoyment out of being a part of the team that provides those services to our community.
"And that's probably true for all of our members. They are there for that altruistic reason of helping others."
When onboarding a new member to the unit, Mr Caulfield said volunteers complete a survey about why they decided to volunteer and overwhelmingly it comes from wanting to give back to the community.
But secondary reasons are often about challenging themselves, learning new skills and meeting like minded people.
Lilydale SES has just welcomed another seven recruits to the unit, bringing their membership to 70.
The message Mr Caulfield wanted to get across this WOW Day was SES volunteers do what they do because they love it and are there to help.
"Apart from the storms and the floods and tsunamis and the landslides that we do, the majority of SES units are also road crash rescue accredited in Victoria and that's something we take quite a lot of pride in.
"But the key thing to remember is everybody that you see in orange overalls is a volunteer. They're there because they want to be there and they're there to help their community out in their time of need."