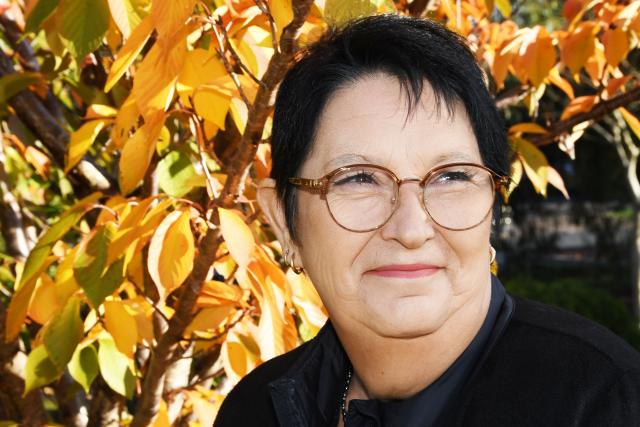 By Mikayla van Loon
Making the decision to pack up her life in Mount Evelyn and move to Bali, Indonesia happened in just a few short months after Heather Dryden saw the impact she could have on children's lives.
Initially going to the popular holiday destination for a few weeks to do some charity work with tourism students who were learning English in 2018 brought on a realisation that her skills of training and developing people could be put to better use in Bali.
As a former employee at Cire Services working with women who had experienced family violence or needed rehabilitation for drugs and alcohol abuse, as well as adults with disability, Ms Dryden said it was in that short time she understood her purpose in life.
"So that's where it gave me the idea 'Hey, I could be doing this over there in Bali'," she said.
In March 2019, Ms Dryden made the permanent move to the northern part of Bali where she has lived ever since.
During her first year, she spent much of her time teaching English to underprivileged school leavers who had taken up a nine month course and three to six months work experience.
As part of this she also set up a touring element that allowed the students to show Ms Dryden parts of the country to enhance their confidence in English and in their knowledge of their home.
"The first year was mainly with the THAP students and helping them with their English. Then came Covid and of course, everything stopped," she said.
"It became apparent that people are going to be hungry because once the south shutdown, there's so many people from the north and the middle, the east from the west who go to the south to work and send money back."
Deciding at that moment she wouldn't be making it home, Ms Dryden said she used her pension and her savings to begin putting together care packs full of food and essential items to be distributed to families in need.
That's how Project Keluarga started, with the help of five people, Ms Dryden distributed at least 40 food packages each week and a total of close to 4000 over the year.
"It just kept on leading into more people being desperate. When you start seeing the conditions they're living in you realise this is a bit more than what I expected.
"Because now we're really going out to their homes and you go into their homes and they've got wood fires, there's no electricity, there's no water."
Seeing children living in those conditions hit Ms Dryden hard and made her want to do more.
Realising that food packages got people through the worst part of the pandemic, Ms Dryden's focus has shifted to getting young people employed in highly paid jobs in the tourism sector.
While online learning returned for some students in 2021, Ms Dryden knew many of the students she had previously been working with didn't have electricity, let alone internet access.
"I had a THAP student from the previous THAP who wanted to be a chef and he really stood out," Ms Dryden said.
"So I went up to his parents and said 'I've got a house, I'm going to call it the Study House. I want to bring him there. I want to work with him. I want to work on his English and go through the curriculum and try to bring him up to speed'."
Ms Dryden and her friend from Canada then both sponsored a student each to live at the Study House and helped them gain work experience at a restaurant called the Tenth Table.
"Coso did his work experience there, interned and now he works full time. Adi, he did his work experience there but I wish I'd picked it up earlier, he's an outside boy.
"He belonged in the garden as a landscaper and that should have been his area of pursuit, not tourism."
Eventually Adi landed a position in a luxury villa of some of Ms Dryden's friends, working the grounds, taking care of the garden and doing any maintenance needed.
Noticing the progression of really nurturing these students and helping them get the right jobs for their skills and personality, Ms Dryden has paired with the owner of the Tenth Table, Geert Jan de Meyer, to hopefully establish a two year training and vocational program for eight students called 'Opening Doors'.
"I have always liked training the young to see how they can achieve their career path," she said.
This continues to drive Ms Dryden even though she has family and grandchildren back home.
"I wanted some sort of purpose. I didn't want to look back on life with regret. I knew there was an opportunity for myself. What direction I didn't know at first, I knew it was just going to be the kids.
"It was very lonely at first. That first year I had family coming over but with Covid it was very hard in those first few months I felt very alone.
"If I can keep on making a difference, if I can be part of making a difference, and in the direction I want it to go, then I'll be there, hopefully, for years to come. How long, I don't know."