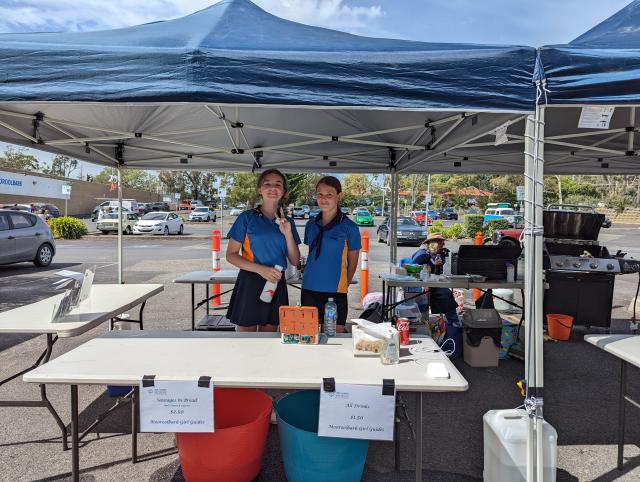 By Mikayla van Loon
Jamboree is one of the biggest events in the calendar for Girl Guide groups and Mooroolbark is beginning to fundraise to send some of their girls to the camp.
Aiming to raise $20,000 to cover the costs of at least 15 girls to attend the three-yearly camp, Mooroolbark Dragon Guides leader and Jamboree representative Jaydine Rumney said money shouldn't prevent anyone from getting the opportunity to go to Jamboree.
"We don't want money to be a reason why girls miss out on these opportunities. They learn so much from these opportunities, they get independence, teamwork, resilience and life skills," she said.
"This is the first Jamboree coming out of Covid so for a lot of our families, the financial position may not be as strong as it would have been at the last Jamboree. So it basically makes sure the opportunities are there for all girls to attend."
Ms Rumney said the seven day camp is full of incredible activities and experiences but attending does cost a fee which can deter some parents.
While Jamboree can be held right across the country, this year the camp will be held in Ballarat, making it even easier for more girls to attend.
Jamboree brings together hundreds of girls from every state aged 10 to 17 where they learn the art of cooperation and negotiation, as well as choosing a specific stream of learning, whether that be science, art, sport, cooking, history and many more.
"One of the best things about Jamboree is meeting people from all around the country who are from different areas, different cultures, different lifestyles, and really getting to know each other and learn about each other's lives.
"Having kids that have similar interests that you work with makes a really big difference. It makes it much easier for them to bond and get to know each other."
So far the Guides group have raised $600 towards their target, with fundraising events planned for the next few months.
"We're right in the early stages, so we're just starting to really put out all our events now, where we're hoping that will have a bigger fundraising impact," Ms Rumney said.
Coming up in July, Ms Rumney said Guides will be hosting a Magic School of Mystery holiday activity for children 8 to 13 years, a 'Minions' movie afternoon, a trivia night and silent auction, as well as a handmade stall at the Cire Winter Market.
Then come August and September, the Girl Guides will be hosting the Bunnings barbecue sausage sizzle and taking families on a winery tour.
"When we can, we try to make it so the girls can be involved in the fundraising. For some, it's not appropriate for them to be involved in it, it's not very easy for them to do, like the Bunnings barbecues, they're too young to go.
"But as much as we can we try to have them involved and we ask them for their ideas of what they think would be good fundraisers because we really want the girls to be involved in all the processes.
"We're hopeful that we're on track but we're definitely going to need the support of the community to get there."
All information about the upcoming fundraising events will be posted to the Mooroolbark Girl Guides Facebook page.