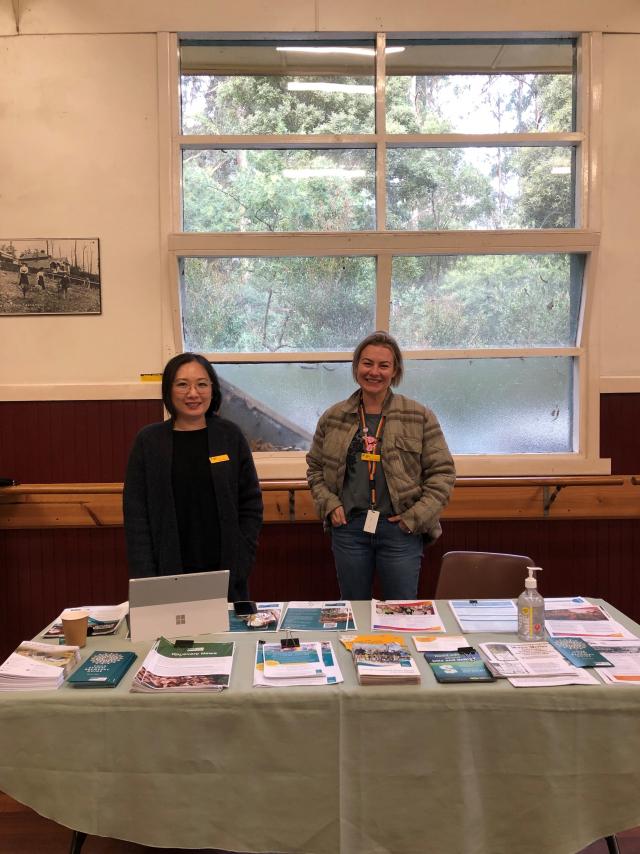 By Tyler Wright
The Eastern Community Legal Centre (ECLC) is looking to increase the capacity and capability of local organisations in the Yarra Ranges to prepare for and respond collaboratively to disaster risks and hazard after a funding boost from the federal government.
On Wednesday 7 June, the National Emergency Management Agency announced the successful applicants from round one of the Disaster Ready Fund (DRF); including the Jesuit Social Services' Centre for Just Places, ECLC, ARC Justice and the Federation of Community Legal Centres Victoria (FCLC) coalition.
$1.8 million awarded through the fund will go towards combining up to 40 community groups in the Yarra Ranges; including community service organisations, community legal services, health services, emergency management and local government together to build an action plan to prepare for future natural disasters.
ECLC's director of partnerships and community engagement, Donna Askew, said the organisation is hoping to lead a consistent and supportive community-led response to future disasters.
"We're hoping this will be a project full of rich collaboration and capacity building across local place-based organisations, so that collectively we can support community identifying risks and responding through strength based resilience," Ms Askew said.
"From the 2009 bushfires to more recent storm events in 2021, we've had a long history of providing legal help and education to support communities who've been impacted by the extreme weather and the impact of climate change, and we're continuing to see that.
"We see that it's really important to continue to work with community and with local organisations to support people's resilience in future, support communities to understand what place based risk there might be and how to address those."
Jesuit Social Services CEO Julie Edwards said the project looks to recognise where existing and future disaster and climate change risk exist, and will support a network of place-based organisations in the Yarra Ranges and Campaspe Shire to build resilience through collaborative action.
"Cross sector coalitions will be developed in each region to design and implement a Collaborative Action Plan as a shared vision and guide for strategic action on disaster and climate resilience," Ms Edwards said.