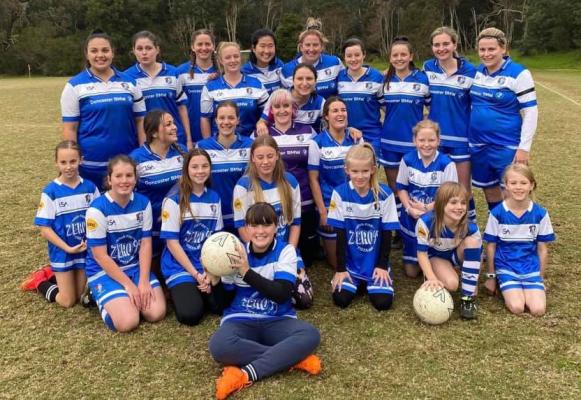 By Mikayla van Loon
As the popularity of soccer grows among women in the eastern suburbs, the newly formed Lilydale Montrose United Soccer Club is looking to expand after a successful inaugural year.
The merger saw a senior women's team be created with players from both sides coming together to play in their first season this year.
Senior women's coach Craig White said the team did extremely well for the first season playing as one.
"They bonded really well together. We knew we had some competitive players in there but we didn't know how the team would pull together and gel being a new group and with a lot of new players too that hadn't played together before as a team. So they did really well and became a really good, tight knit group," he said.
Finishing fourth in the Women's State League 4 East this year, the senior women are now looking to advance by recruiting some more experienced players for the 2022 season.
"We just need a couple more experienced players to bolster the squad up a little bit and hopefully take another step up next year," White said.
With a couple of players also not returning for a second season, White said the team will drop to about 13 or 14 players but they really need between 16 and 18 to cater for injuries.
Recruiting players aged 16 and above, Lilydale Montrose United are looking for anyone interested in playing in a lower division team, whether a newcomer to the game or someone who has been playing for a long time.
The long term vision is to provide a club for women and girls of all ages to enjoy and play soccer competitively, particularly since there aren't as many options available for females to play soccer in the local area.
"In terms of female soccer, there's two or three bigger clubs in the Maroondah area but there's no one really the Montrose Lilydale area apart from us I don't think," White said.
"So it is a growing sport. It's definitely a growing sport for females but there it's had a bit of competition from AFL in the last couple of years.
"We've only got one team at the moment, the extended vision would be to put a second team out. To do that we probably need to pick up another 15 or 16 players which would be a tough ask."
Lilydale Montrose United are also looking to grow the junior competition, with a second team almost complete but just a few players short.
The senior women are back having a pre-Christmas kick before preseason begins in late January or February. The season will run from April to September next year.
To find out more or to inquire about playing soccer contact Craig White on 0438 889 992 or via the Lilydale Montrose United Soccer Club Facebook page.