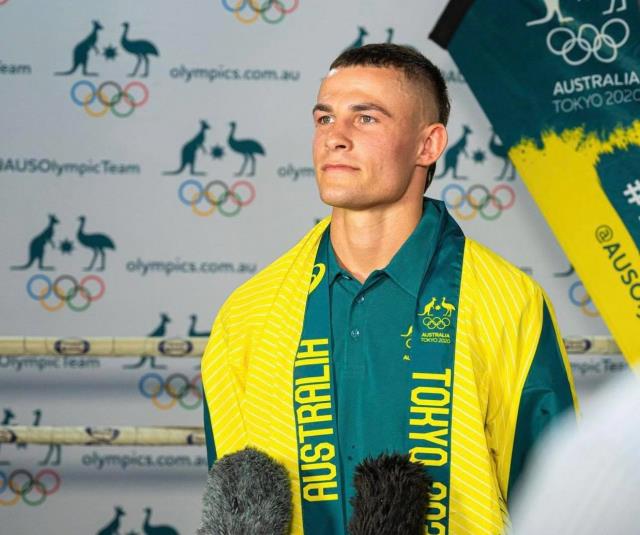 From just the boy who grew up in Mooroolbark to an Olympian and now to an Australian lightweight title holder, Harry Garside has made headlines for his second professional boxing bout success.
In the 10 round fight against Manuer Matet in Sydney on Wednesday 6 April, Garside dominated his opponent with a unanimous decision from the judges, taking him to 2 and 0 in his professional career.
Early in the piece, Garside was able to hit big and clean, using his body and fast movements to overpower Matet's shots.
Although taller of the two, Matet's punches and style of hitting was uncontrolled, proving Garside as the better boxer for his precision, accuracy and ability to move around the ring gracefully.
While the crowd could see Garside's impeccable performance, the 24-year-old commented after the bout on his need to improve and to head back to the gym, a look into his character as he climbs the boxing ladder.
"I'm always a massive critic," he said.
"That was a terrible performance and I'm always looking to grow, always looking to be the best version of myself.
"I'm going to go back to the gym, watch that fight back and there's always room for improvement."
Although the longest fight he has had in his boxing experience, Garside did not take a seat throughout the entire time in the ring, another point of difference in the young fighter's playbook.
"I know this is the longest fight I've ever had, but I've never understood sitting down.
"You never sit down when you spar – most boxers don't – and I think when you sit down your mind tells you that you're about to stop."
At full time the judges scored Garside 98-92, 99-91, 98-92.