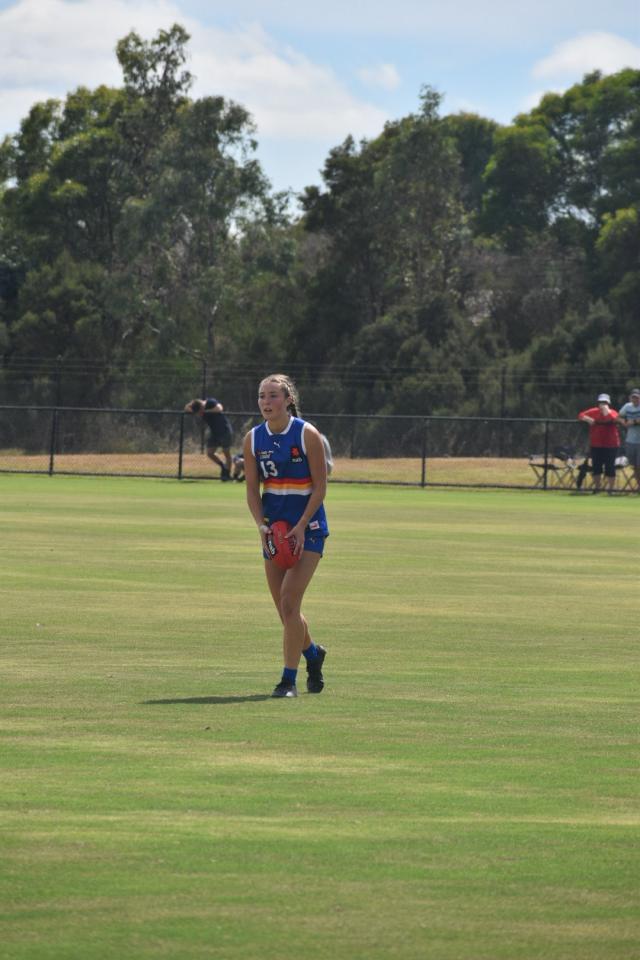 By Mikayla van Loon
Two former Montrose junior girls players have been selected in the AFLW draft, with a fellow Eastern Ranges player also picking up a spot in the top competition.
Mia Austin came in at pick number nine for Victoria and number 18 nationally, being selected by Carlton Football Club.
Not knowing when and if she would be chosen at all, Austin said in an interview afterwards she was just hopeful she would be able to play at the highest level.
"I'm really grateful to have the opportunity to play at a club like Carlton," she said.
Being recruited to an AFLW club had always been a dream of Austin's ever since she began running around on the football field in Auskick.
"Before women's footy was a big thing, I thought I might be the first girl to play with the boys or something like that but for it to actually be a reality is insane," Austin said.
As a forward, ruck player, Austin said one of her idols growing up was Jack Riewoldt because of his work on the forward line.
Now she is just looking forward to meeting the rest of the team and getting into her training schedule at IKON Park.
Carlton's Women's Football General Manager Brett Munro said he was excited to see such talent come to the club.
"We couldn't be happier in welcoming Mia to IKON Park. She is someone whose talent was there for all to see at NAB League level and also at the national carnival," he said.
"We regard her as the best young talent in her position, so to now have the chance to bring her to the Club as a Carlton player is something that our members and supporters should be really excited about."
Munro said Austin was clearly one of the leading players from across the country and will add to the team no matter what position she played.
"She's a quality player and a quality person. We think she's going to be an integral part of our future here with the Game Changers, and we know she'll grasp the opportunity to work with best-and-fairest winners Breann Moody or Darcy Vescio in whichever role the coaching staff play her in."
Eastern Ranges captain Mia Busch was also selected at pick number 35 by the Essendon Football Club for its inaugural season.
The two-time club best and fairest is known for her competitive midfield and defending work, who has a high work rate to win contests and get the ball moving forward.
Essendon AFLW recruiting manager Harmit Singh said it was an exciting night for the club and he looks forward to welcoming the new Bombers.
"It [was] a really positive night and for us, it helps us close out our list of 30 players for our inaugural season," he said.
"While we have bought in seven quality football players, I think their characters are really strong and they will help set the standards for our inaugural season."
Also from Montrose and the Eastern Ranges, Charli Granville was picked by North Melbourne Football Club at number 50.
In the third selection for the night from the club, Football Performance and Talent Manager Rhys Harwood said North Melbourne was able to tick off some of the key needs moving into the next season, including Granville.
Although new to the pathways system this season, Harwood said she was "a really classy left footer."
"[She's got] a good goals sense, she kicks a lot of goals, which we love and we probably needed to add a bit of potency around goals so Charli will add that," he said.
"She's got a lot of growth to come in her game but is a beautiful user, has real time with the ball in hand which is something we've always valued really highly."
The AFLW season seven will kick off on the last weekend of August.