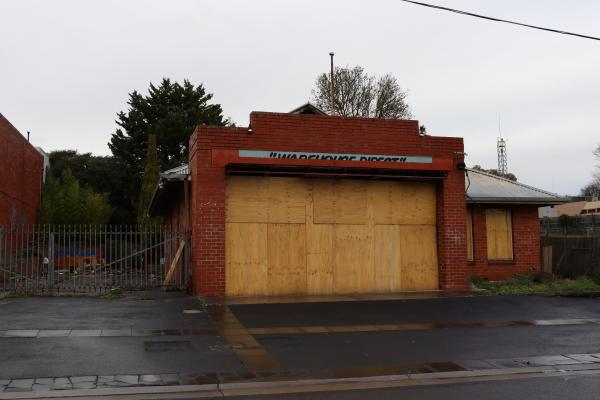 By Mikayla Van Loon
As Lilydale's homeless population increases, so too does the risk of people going to extreme lengths to stay warm during winter.
A fire at the old CFA station in Lilydale in May has raised concerns about the potential danger people will put themselves and others in by lighting indoor fires.
Lilydale CFA lieutenant Paul Simpson said he was aware of a number of fires which had been lit out the back of the old CFA building by those who were homeless.
"It's quite obvious that there were homeless people living behind the old fire station and it was quite obvious that one homeless person was lighting fires behind the old fire station. This person is quite well known for lighting fires to keep warm and to cook," Mr Simpson said.
A man who is known to police, is suspected to have lit the fire which caused extensive damage to the building.
"These people fall into a bit of a gap. The council has tried to help them with accommodation but this individual doesn't want to live in a house, he likes the idea of squatting somewhere and he likes the idea of sitting around a fire at night. If people don't want to be helped there's not much anyone can do about it."
A Yarra Ranges CIU spokesperson said no charges had been laid in relation to the fire as yet.
Holy Fools founder and CEO Neal Taylor said he tries to offer enough services so that people don't have to take risks.
"There are lots of people who do crazy things and we provide blankets, we provide backpack beds and as many resources [as we can]," Mr Taylor said.
"We've just seen some really extreme ways of people trying to look after themselves and one of those is keeping warm."
Yarra Ranges deputy mayor David Eastham said winter was a difficult time for those facing homelessness.
"Winter is a dangerous time of the year for people experiencing homelessness, due to the extreme risk of sleeping rough in very cold and wet weather," he said.
Cr Eastham said no one is immune to becoming homeless, particularly with a change in circumstances including job loss, family breakup or illness.
"There are many factors that impact homelessness in the region, primarily a lack of social housing that is affordable for people on the lowest incomes, and the overall decline in the affordability of housing.
"Though there is fantastic work being done by agencies in the region, more support is always needed."
But with homelessness increasing and the number of abandoned buildings and rough sleeping spots in Lilydale on offer, Mr Simpson is concerned about the potential worst case scenario of an indoor fire.
"The concern that we have is that, like this person did, they did light a fire inside a building to keep warm and obviously the fire, there was no chimney so the building filled full of smoke.
"And smoke kills because obviously when you're asleep you can smell anything, you can't smell smoke, so smoke can kill you.
"It is a big concern in terms of homeless doing these types of things and the reality of it is turning up to the worst that could happen."
These worst case scenarios don't just happen by fire either.
"A couple of years ago there was a couple that were killed by sleeping in their car with the heater going and they died from affixation in their car," Mr Taylor said.
"Luckily we haven't had any deaths like that in the Yarra Ranges but that sort of thing does happen and there's all sorts of things that people do to try and stay warm and I fear one day something like that will happen here."
With the White Dog Hotel and old fire station both abandoned, Mr Simpson said the possibility of abandoned building fires and break ins is high.
"The big problem here with the White Dog Hotel or be it the old fire station is that people are not willing to do anything with those properties.
"The effects to the community whether it's fire or graffiti, appearance, damage, all that type of stuff, these owners should be held accountable for that. Something should be done with those buildings.
"Leaving them empty and abandoned gives homeless people, I suppose, the option and chance to break into them and squat in them."
Cr Eastham said a building notice on the former CFA building in Lilydale has been escalated to a building order.
"This means that the fire-damaged building must either be demolished or made safe by removing sections of the buildings that have been compromised, then securing the building," he said.
"We've had productive conversations with the owner about this issue."
Both Mr Taylor and Cr Eastham said there are some great services in the Yarra Ranges offering assistance, from the Redwood Centre in Warburton to Anchor in Lilydale.
Yarra Ranges Council has an outreach officer who helps connect people with the right service.
"We are also fortunate to have committed local agencies like Holy Fools, the Salvation Army and Stable One who support people experiencing homelessness," Cr Eastham said.
"We will continue advocating to the state government about housing affordability and support for people experiencing homelessness."