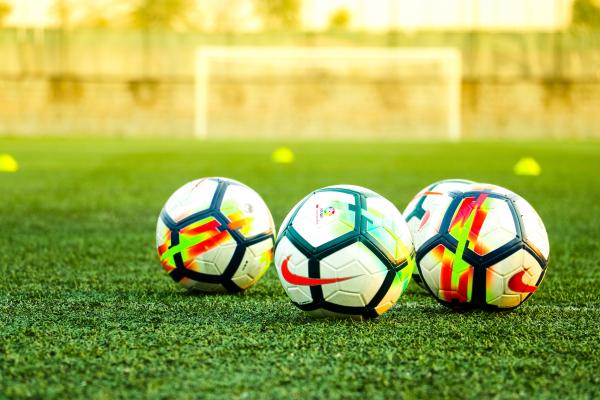 By Peter Stephenson
On Saturday, the Barkers' men soccer team, in eleventh place, travelled to sixth-placed Brandon Park (BP), hoping to build on the previous week's win at Peninsula Strikers.
It was a cold, cloudy day at Freeway Reserve as Steve Nittoli celebrated his fiftieth game.
Barkers forced a couple of early corners, from the second of which Sam Klepac blasted the ball over from a tight angle at the near post.
Ten minutes in, a crossfield ball found BP's Felix Polster in the clear, and he drilled the ball low past Mark Naumowicz for 0-1, putting Barkers on the back foot.
On 15 minutes, Barkers attacked on the right. Liam Seaye chipped forward to find Maxim Solovyev, who laid the ball back for the ball to be crossed, but Klepac, Michael Samardzija and Tom Byrne had shots blocked in quick succession.
Halfway into the half, Solovyev ran through midfield and tried his luck from long range but was too far out to worry the home keeper.
On 28 minutes, the home side attacked down the left flank, and their winger rounded Naumowicz, and squared the ball to Polster for a simple tap-in and 0-2.
Five minutes later it got worse for Barkers, as their attack broke down, then a long BP ball caught a Barkers' defence napping.
Polster lobbed Naumowicz to complete his hat-trick and make it 0-3. Barkers almost reduced the arrears on 42 minutes, with a low shot from Klepac forcing Christian Morales in the BP goal to turn the ball round his post. Half-time 3-0 to Brandon Park.
Barkers began the second half with purpose. Ten minutes in, a corner from the left was sent to the far side of the box, with Seaye striking his shot against the post. Then on 64 minutes, Morales had to make two point-blank saves, the second from Solovyev.
Barkers were having no luck, and on 76 minutes, Klepac was fouled. Seaye hit his free-kick against the post, then Klepac forced Morales into a one-handed save.
With just 7 minutes remaining, a corner from the right saw Brett Tronconi smash the ball home from close range, but that was as good as it got.
Simply put, BP took their chances, and Barkers didn't. At least the heads didn't drop, and they did create chances, but the combination of the woodwork and an in-form keeper foiled them again and again. Final score 3-1 to Brandon Park.
Earlier, the men's reserves first took the lead, then fell behind twice before forcing a 3-3 draw with goals from Jared Mangnall, Matthew Bell and Mario Rivera.
Barkers are now bottom of the 12-team league, and next is a third consecutive away game, at seventh-placed Heatherton United.