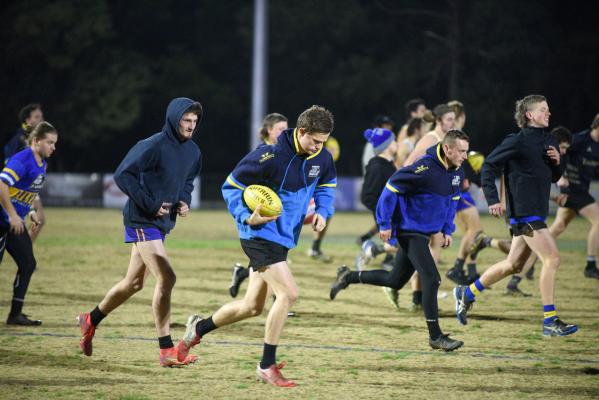 By Mikayla Van Loon
Lilydale Football Club has announced the appointment of Luke McCormick as the new senior head coach for the 2022 season.
McCormick will step into the role at the end of the current season, having been assistant coach to Alan Love throughout the latter half of 2021.
An appointment was needed to be made after senior coach Brendan Fulton stood down from the role for family reasons midway through the year.
Love assumed the role of interim coach just prior to the last lockdown in late May, early June and saw the Falcons come out fighting in a surprise win over Montrose in the first game out of lockdown.
McCormick's experience in a development role as Line Coach at Eastern Ranges in 2013, 2014, 2015 and 2017, made him an excellent choice for coaching such a young Falcons side.
"The fact that the near future is so positive with such a keen young list who are already getting valuable senior experience – I'm wrapped to be given the opportunity to get on board with the Dales," McCormick said in a statement.
More recently, McCormick was head coach of South Croydon Football Club in the ENFL's Premier League, where he guided the team to a premiership in 2018 and a semi final in 2019.
His success as a coach is also compounded by an impressive playing career starting with his local club, Ainslie, in the ACT and with the NSW/ACT Rams.
Making the move to Victoria, he was drafted to North Melbourne where he played for two years.
McCormick went on to play at Port Melbourne and East Ringwood where he eventually assumed the role of Playing Assistant Coach in 2007 and 2008.
Both McCormick and the club are excited to see what the 2022 season will bring, while not losing focus of the rest of 2021.
"The energy and enthusiasm of most importantly the current players, but also everyone around the club is exciting. Looking forward to next year – but also supporting Lovey & the boys to get more wins on the board this year."