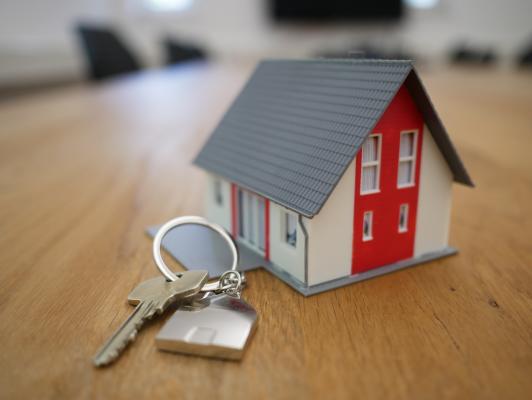 By Mikayla Van Loon
Nationally the cost of renting has seen a staggering increase, to the point where housing unaffordability is pushing people nearer to homelessness.
In the quarter ending December 2020, the Yarra Ranges recorded the highest ever median cost of rent at $420 per week, an increase of $20 on the previous quarter.
This places the Yarra Ranges fourth out of 10 of the most expensive local government areas in Melbourne.
Anchor CEO Heidi Tucker said the other issue in the Yarra Ranges is that there is not much stock in terms of rentals and prices are quite high.
"There's not a lot of stock, in Lilydale particularly and those urban areas, the stock tends to be one house on a block or maybe a couple of town houses, it's not very dense and it is ridiculously expensive. I mean I don't know how anyone [is meant to afford it]," she said.
On the other hand, Ms Tucker said landlords are needing to put rental costs up to help cover the mortgage on their investment properties.
The tipping point in the Yarra Ranges, however, is the lack of social and affordable housing for those doing it tough to fall back on if they can no longer afford rent or to pay their mortgage.
"If you've got no back up of social housing, you've not got a great situation. It's not easy," Ms Tucker said.
The estimated amount of social housing in the Yarra Ranges is around 0.9 per cent and 2016 Australian Bureau of Statistics Census data listed Healesville, Lilydale and Kilsyth as the top three suburbs where people were renting social housing.
"Yes you can see some very luxurious houses and things like that from the road and properties [in the Yarra Ranges] but we have pockets of very deep disadvantage where there's no jobs, no services and very little transport," Ms Tucker said.
Rental stress proved high in 2016, with 32 per cent of renting households in the Yarra Ranges struggling to some extent.
The worst of that was in Warburton with 46 per cent of renters noting payment stress and renters in surrounding suburbs like Yarra Junction, Wesburn and Milgrove were not far behind on 38.6 per cent.
Those suburbs along with Kilsyth and Healesville also had the highest percentage of low income households, meaning they were receiving less than $650 per week.
The cost of renting in 2016 was averaging $360 to $375 per week, meaning potentially half of someone's weekly income was being put towards rent.
The current average cost of rent in Belgrave is $495, Lilydale $400, Chirnside Park $480, Healesville $410, Warburton $400 and Monbulk $435, according to realestate.com.au.
Country wide, rental prices jumped 6.6 per cent as at July 2021, marking the highest recorded increase in a period of 12 months since 2009.
Everybody's Home campaigner Kate Colvin said the increase in rent is a troubling sign for Australian's already dealing with housing stress.
"While rents have increased across the board, wages and welfare payments have not kept up, putting even more pressure on Australians already struggling to access stable housing," Ms Colvin said.
"Without access to safe, secure housing, people cannot lead fulfilling lives of any kind. If we want people to have jobs and contribute to the economy, we must ensure everybody has a place to call home as a starting point."
While overall Melbourne was the only capital city to see a decline of 1.4 per cent in rental costs over the last 12 months, the stressors of the pandemic possibly outweighed the decrease, putting many on the verge of homelessness.
The full effect of the pandemic on how people are living may not be documented until the upcoming Census in August this year but local Yarra Ranges services, like Holy Fools and Anchor have already started to see how people are on the brink of homelessness.