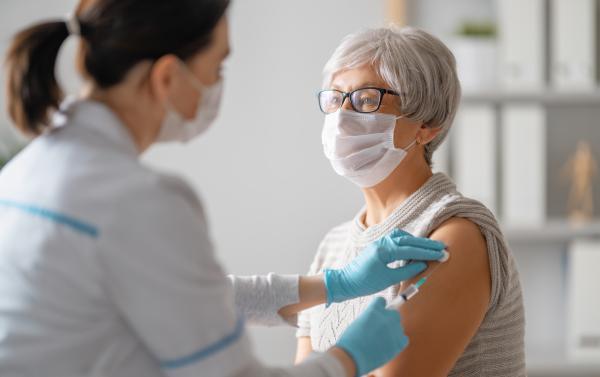 By Jed Lanyon
Covid-19 vaccination rates across Melbourne's outer east are lagging behind other Victorian regions according to new data released by the Federal Department of Health.
The new figures, released on Monday 2 August, show 43.9 per cent of people aged over 15 have received their first dose of the vaccine, while 18.3 per cent of those aged 15-plus are fully vaccinated against Covid-19.
Out of the 17 different Victorian regions listed, the outer east ranked 12th in the first dose category and 13th for those who are fully vaccinated.
In comparison, areas such as Bendigo and Geelong boast first dose vaccination rates of over 50 per cent and have over 25 per cent of residents fully vaccinated, according to the Department of Health.
At the other end of the spectrum, Melbourne's north west region ranks dead-last in both categories across the state despite being hit hard during the worst of Victoria's Covid-19 outbreak last year. 34.7 per cent of those aged 15-plus have had their first jab in the north west, while just 18.3 per cent are fully vaccinated against Covid-19.
As many major cities deal with ongoing outbreaks of the virus, Eastern Health GP Dr Vishal Patil urged those who are eligible for the vaccine, to do their bit in Australia's efforts to beat the pandemic and go and get their jab.
He recently spoke with Star Mail in the hopes of quelling any hesitancy or concerns surrounding the Covid-19 vaccine. He urged Yarra Ranges residents to contact their GP and have a discussion about their best option regarding the vaccine
"If you are confused, if you are hesitant, please have your information from reliable sources like your GP. Go and talk to them and then decide what you're going to do. But I strongly recommend doing your role to protect your community against Covid," he said.
The Federal Department of Health has a vaccine eligibility tool that lets Australians know when they can receive their vaccine.
For more information about Australia's vaccine rollout and to view the vaccine eligibility tool, visit: www.health.gov.au