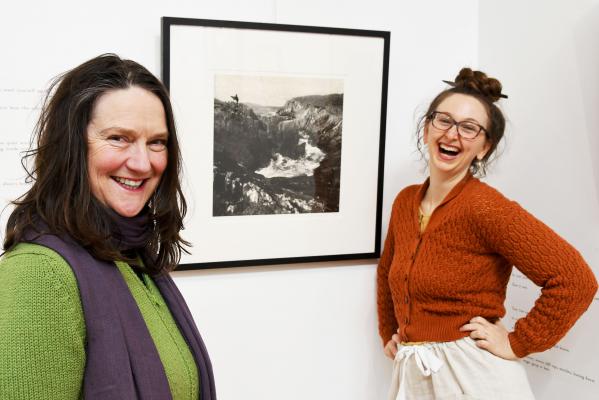 By Jed Lanyon
Yarra Ranges residents, along with the rest of Victoria, were plunged into another lockdown last week but that hasn't kept people from remaining positive.
After six lockdowns, locals have become well versed in the art of staying home but continue to come up with ways to share some joy, positivity and happiness throughout the shire.
Lilydale's Harrow and Harvest Cafe have taken to 'paying it forward' to put smiles on people's faces, while Mooroolbark's Mad Ram Cafe is offering free coffee from 12pm to 1pm each day for the first 50 customers.
Montrose Township Action Group has been getting inventive by creating a lockdown treasure hunt, to identify some of Montrose's hidden gems.
But it's not only Yarra Ranges businesses and community groups who are keeping their spirits up.
Artists from across the shire have been dealt blow after blow when it comes to exhibiting their works and the most recent lockdown was no different.
Nonetheless, they remain hopeful that events and exhibitions will once again be open for the public to enjoy.
Yarra Valley artists Kate Baker and Phoebe Rose Lines had been waiting about two years to display a collaborative exhibition at the Warburton Waterwheel Gallery.
Having waited so long to exhibit their work, they jumped at the opportunity to fit out the gallery space on a day's notice to open on 29 July, just one day out of the state's last lockdown.
Ms Baker said the news of the lockdown was "super disappointing" and came as a shock.
"We already lost one week at the beginning, it's been open one week and now we're closed again. We can't extend it because another group has booked the exhibition space," she said.
"It's kind of like, too bad really, we've spent the money… It is what it is."
The pair celebrated the opening of Breathing Stories | The Tower with a small Covid-safe opening, allowing guests to come into the gallery space at just 10 at a time.
Ongoing restrictions between the last lockdown and the current one meant Healesville artist Clare James couldn't host an opening event to celebrate her solo exhibition at YAVA Gallery and Arts Hub.
And while that didn't deter the artist or YAVA gallery curator, Dakini Maddock, the news of the latest lockdown fell on the opening day of Ms James' Hideaway exhibition.
Ms Baker, who is also YAVA's CEO said she is hopeful of the gallery being allowed to reopen again soon.
"We're really disappointed for our artist, Clare, we just hope we can get out of this lockdown next week, so she will be able to have her exhibition in person," she said.
"Hosting it digitally is not an option. The experience is really important and it's meant to be an immersive experience, otherwise you don't really get the full context.
"The arts are really important in a time like this, they are a salvation and a way people can connect and find a means of expression. We need to support our artists."