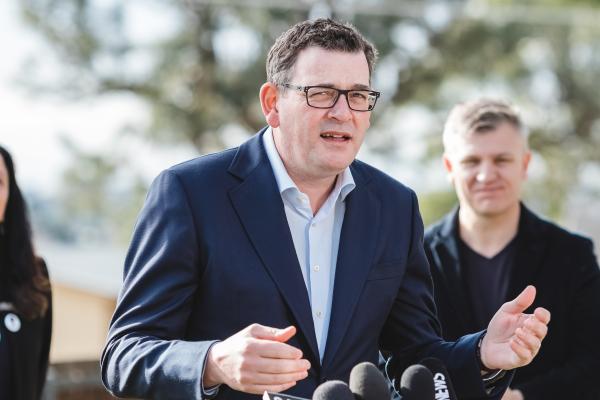 By Mikayla van Loon
Metropolitan Melbourne will remain in lockdown for another week after more mystery Covid-19 cases were recorded in the region.
The extension of the lockdown means metro Melbourne will have to abide by the current restrictions until 11.59pm on Thursday 19 August.
For the next seven days, you can still only leave home for five reasons: to get the food and the supplies you need, for exercise for up to two hours, for care or caregiving, permitted work or education if you can't do it from home or to get vaccinated at the nearest possible location.
Victoria recorded 20 cases on Wednesday 11 August, five cases were declared as mystery cases but 14 cases were in isolation during their infectious period.
"There are too many cases and too many cases in which the origins are not clear to us. Too many unanswered questions, too many mysteries for us to come out of lockdown now," Premier Daniel Andrews said.
There are now 116 active locally acquired cases, with nearly 300 exposure sites and more than 12,000 active primary close contacts around Greater Melbourne.
Premier Andrews thanked the 41,571 people who went to get tested and received their results overnight, with 98 per cent of results being returned to people within 24 hours.
Appealing to every Victorian, no matter whether in metro or regional parts of the state, Premier Andrews pleaded with people to get tested if they have even the mildest of symptoms.
"If you've got symptoms, get tested and don't delay it an hour, let alone three or four days. Please go and get tested today, we'll get your results tomorrow and then we will protect you, look after you and support you no matter what the outcome of that test is."
Understanding that this will be a challenging time for all Victorians, Premier Andrews was grateful to everyone who has done the right thing up until this point and asked people to continue to protect their family and strangers, saying "we're all in this together."
"This is very challenging, I know for every single Victorian who would like to be going about their business and we would like to be open and have a degree of freedom, that's simply not possible because of this Delta variant," he said.
"If we were to open we would see cases akin to what is happening tragically in Sydney right now."