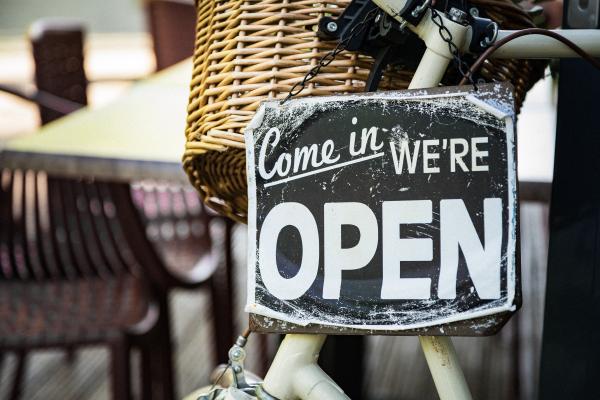 By Renee Wood
The State Government has unveiled its roadmap on how the state will start to open up and exit lockdown.
Several phases will be in place, with restrictions to ease when vaccine targets are reached.
The first freedoms to arrive at the 80 per cent single dose mark, expected on or around September 26, will be outdoor recreational activity.
"For instance, you can play basketball, golf, tennis cricket and other outdoor recreational activities," Premier Daniel Andrews said.
This will follow the same limits as picnics, which were allowed following the state reaching 70 per cent single dose on September 17, with two people or five people who are fully vaccinated allowed to meet.
The travel limit will also increase to 15km and personal training can increase from two to five fully vaccinated people outdoors.
For schools, from October 5 students will return for the GAP test and from the following day on site learning can return for VCE units three and four, final year VCAL and IB students.
From October 18 prep students will return to school for three days a week and grade one and two can return for two days.
"It's staggered, it's balanced and it's about limiting the spread of this virus. Schools involve a lot of movement – of kids, lots of parents, lots of teachers, lots of movement."
The next easing of restrictions will come when the state raches 70 per cent double dose with the Premier marking this on or around October 26.
From this milestone, the six reasons to leave home and the curfew will be lifted, 10 people can gather outdoors and entertainment venues, restaurants, pubs and clubs can reopen but only to serve 50 fully dosed patrons in an outdoor setting.
Weddings and funerals can also return with 50 fully vaccinated people outdoors, and hair and beauty businesses can open to five fully vaccinated people indoors.
"In this 70 to 80 phase there is a massive priority towards outdoor activity, because that is so much safer than indoors."
The remaining school year levels will all return to on site learning for parts of the school week, with the staggering approach still to be used at the 70 per cent full dosed mark.
November 5 is the next milestone, when 80 per cent of Victorians are expected to be full vaccinated.
From this, 10 people including dependents can visit your home, while 30 people can gather outdoors in public and masks will only be required indoors.
For the hospitality sector, up to 150 fully vaccinated people can dine seated indoors and 500 people outdoors, the same conditions will be applied to weddings and funerals.
Hairdressing, beauty, personal care will be open for fully vaccinated Victorians and retail businesses will all be allowed to open.
At this time, childcare and schools will be operating as normal, and metro and regional areas will rejoin on the same restrictions and be allowed to travel freely between areas.
Mr Andrews also cited that the aim will be to have 30 visitors to homes for Christmas Day and international travel with country bubbles could also be a possibility.
"We aim to also deal with the consequences and deal with whatever we need to do around other decisions that the Commonwealth Government will make in that post 80 per cent double dose framework."