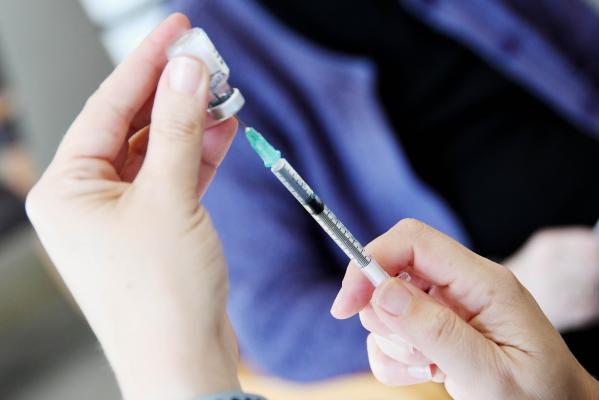 By Mikayla van Loon
Kilsyth Basketball will operate as the newest Covid-19 vaccination hub after partnering with EACH to supply vaccines and get Victoria reopen.
The Kilsyth hub will replace the Lilydale vaccination clinic after increased demand overwhelmed its capacity.
The new hub will be stationed on courts three and four at Kilsyth Sports Centre and has the potential to serve up to 1000 Covid vaccination appointments daily.
Kilsyth Basketball CEO Will van Poppel is pleased to pair with EACH to provide the community service, which aims to speed up the states reopening and move Kilsyth Basketball closer to a return to the return of community sport.
"We were approached by EACH Health to see if we could set up a vaccination hub here at the Kilsyth Sports Centre, and we're very happy to help in any way possible as this will help the broader community and community sport," Mr van Poppel said.
"We were asked off the back of a very successful flu immunisation program partnership with Yarra Ranges Council in 2020, and we are excited to do our part to help progress the state's vaccination efforts with this new initiative."
"I see vaccinations as the best way to us getting back and staying back."
Appointments booked at the Lilydale vaccination clinic have been transferred to the newly established Covid-19 vaccine clinic on Liverpool Road in Kilsyth.
The Kilsyth Vaccination Hub opened on Monday 20 September.
To book your Covid-19 vaccine appointment at Kilsyth, go to https://www.coronavirus.vic.gov.au/book-your-vaccine-appointment. The Kilsyth centre is still listed as 'EACH – Lilydale' in the list of vaccination centres.
Otherwise, call EACH directly on 1300 097 151 to book your appointment.