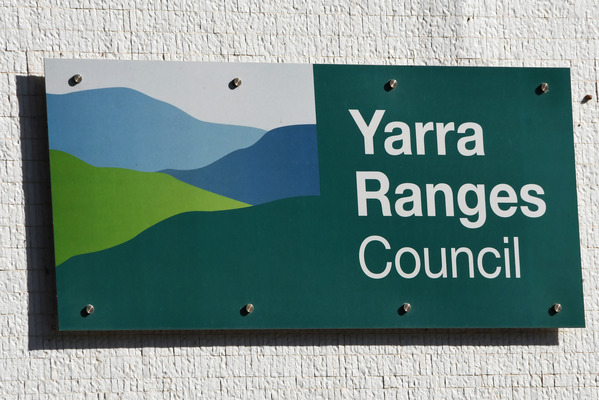 By Mikayla van Loon
Recovery committees expanded
Yarra Ranges Council voted to include storm recovery in the community-led Regional Community Recovery Committees (RCRC) which were initially going to be established to respond to Covid-19 alone.
The council has committed $800,000 to implement the recommendations made by four RCRC.
These community-led groups will be spread over different localities within the Yarra Ranges which have been defined as Hills, Urban, Valley and Upper Yarra.
Deputy Mayor David Eastham put forward the motion to include recovery efforts for both the pandemic and the unprecedented storms that occurred across the shire.
"This recommendation seeks to actually expand those committees through to involving not just a response to Covid but also how do we respond to the storms and Covid as a bit of a holistic view," Cr Eastham said.
"For me, having community led recovery, the community know what they need, they need to be part of this. The council can obviously advocate which we have been doing regarding relief and recovery efforts but in truly understanding what the community needs, we need to actually involve the community in that process."
RCRC's will be tasked with gathering information to identify the recovery priorities of their community which will be used to create a Community Led Recovery Plan and inform recommended grant funding.
Each committee will be made up of 12 local people who represent the demographics of their specific region and will be inclusive and made up of a diverse membership.
The council is encouraging anyone to submit an expression of interest application by 7 October to then be considered for a recovery committee position.
To apply, please visit https://shaping.yarraranges.vic.gov.au/regional-community-recovery-committees.
Small grants program
The council's annual Small Grants program has become a vital part of supporting local community groups and individuals.
At the 14 September council meeting, the council voted to include another category for emergency relief, as well as improve guidelines and criteria for receiving the grants.
Councillor Sophie Todorov moved the motion to approve this inclusion and update the program which will fund $200,000 worth of grants in this financial year.
"These grants are so vital for our community, they support those priorities that we mentioned earlier tonight around wellbeing and having good mental health, improved mental health and connection to community," Cr Todorov said.
"The last couple of years the Yarra Ranges have seen so much disconnection and heartache through not only the pandemic but the recent storm event as well. So we need these grants more than ever."
Under the new structure, sporting clubs can be granted $500 to support families who cannot afford memberships, which Cr Todorov said ensures community inclusion after a year of separation.
Community members in not-for-profit organisations or creative groups can apply for up to $1000, under categories of:
Connected and Vibrant Communities
Community Planning
Economic Development
Youth Initiative
Sports Participation
In-kind Hall and Facility Hire
In-kind Waste Management
Covid-19 Community Relief and Recovery
In 2020-21, $59,747.51 was granted to not-for-profit community groups and creatives in the community. Of the 87 approved grants, 37 supported Covid-19 projects with a total of $22,895.60.
Special charges
A declaration of a special charge has been approved for a number of roads in the shire.
Heath Road Group in Belgrave Heights and Witnish and Victoria Streets in Yarra Junction, will have roads constructed and sealed as part of the $150m Federal Government-funded Roads for the Community Program.
At its meeting on 13 July, the council moved to advertise its intention of declaring a Special Charge Scheme for the Heath Road Group, which include Heath Road, Grandview Road and Huon Road in Belgrave Heights, as well as Witnish and Victoria Streets.
After consultation with residents, Councillor Johanna Skelton moved an alternate recommendation for the Heath Road Group to include parts of Vista Road.
Cr Skelton noted that the cost for the additional works would be shared between the community member and Council.
The council moved the intention to levy a special charge for further two roads, being Chaundy Road, Belgrave South and Wandin Creek Road, Wandin East.
Yarra Ranges Council has brought these projects forward due to early funding opportunities arising through the Federal Government's Roads to Recovery allocation.
Cave Hill Road
Yarra Ranges Council received and approved a letter submitted on behalf of the Lilydale Township Action Group in response to the closure of the Cave Hill Road level crossing.
The council has previously written to the State government requesting further consultation with the community and to reconsider its decision.
"LTAG's letter reflects those sentiments and highlights the concerns around the incredible traffic congestion it would cause as well and the lack of consultation with community and with groups such as themselves, vital groups in our community and it's supporting council's stance," Councillor Sophie Todorov said.
Evelyn MP Bridget Vallence also raised her concerns about the closure in parliament on Wednesday 15 September.
Ms Vallence asked questions relating to why the State government has decided to close the crossing, will the traffic modelling and impact statement be made public and who was consulted in the initial decision and whether it included Lilydale CFA, Lilydale High School and the Lilydale Township Action Group?
"Community members of the LXRP stakeholder group, chaired by Labor MP Ms Harriet Shing, are either resigning or contacting me to make their dissatisfaction known about the sham 'consultation', exposing this shameful last-minute decision that will have a significant negative impact for local residents," Ms Vallence said.