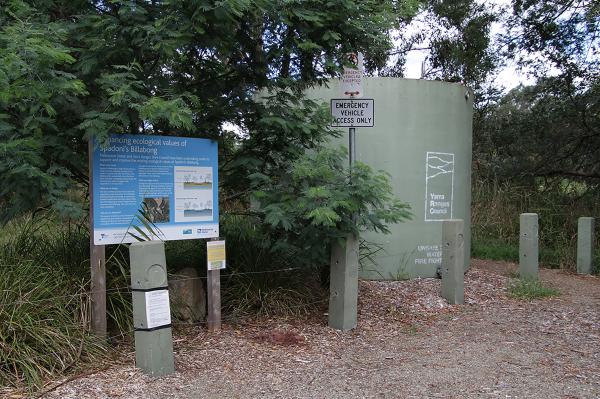 By Renee Wood
Water tanks in the Yarra Ranges Shire will soon play a significant role in honouring local First Nations history and culture in the region.
The Yarra Ranges council has launched a public art project that will see seven tanks located on the Country of Wurundjeri people of the Kulin Nations decorated to build local indigenous pride and connect the community to Country.
Indigenous Advisory Committee Chair Lea Jones said the committee worked with council on the project to improve visibility of indigenous culture.
"We saw this as a great opportunity to showcase some of our talented artists out there and to also showcase our culture and our history," Lea Jones said.
The idea stemmed from the regional silo art trail and hopes to inform visitors and local residents as conversation drivers.
"I think it will really elicit some conversations with people. Some of them can be viewed while going on walks, especially in the reserves, and hopefully it will strum up conversation between walkers and they'll start becoming a little bit more aware of Australia's history because it belongs to all of us."
There's currently an expressions of interest open for Aboriginal and Torres Strait Islander artists who'd like to submit a design to be part of creating the works.
"They can exercise their creative juices and come up with something that is really synonymous with the region. We want them to think about the region where it is, we want them to tell a story as well."
Each tank has a budget of $15,000 to cover the cost of artist fees, site preparation, materials, supplies and heights equipment.
Research was conducted to decide what sites would be best for the public art, looking into the proximity to local community, visitor accessibility, graffiti risks, safety for the artists and connection to Country.
"We had a look at all of the water tanks in the shire and then we started whittling them down, looking at all of the logistics of high traffic areas and things like that."
The following sites have been chosen:
Spadonis Reserve, Yering (Ryrie Ward)
Kalorama Recreation Reserve, Kalorama x 2 tanks (Chandler Ward)
Killara Rd, Gruyere x 2 tanks (Ryrie Ward)
McMahons Creek Rd, Reefton (O'Shannassay Ward)
Ernest Lloyd Reserve, Gladysdale (O'Shannassay Ward)
The artist EOI closes on November 5 and the first round of artworks are expected to be completed by June 2022 and following rounds will continue into 2022 and 2023.
For more information visit https://shaping.yarraranges.vic.gov.au/watertank-art