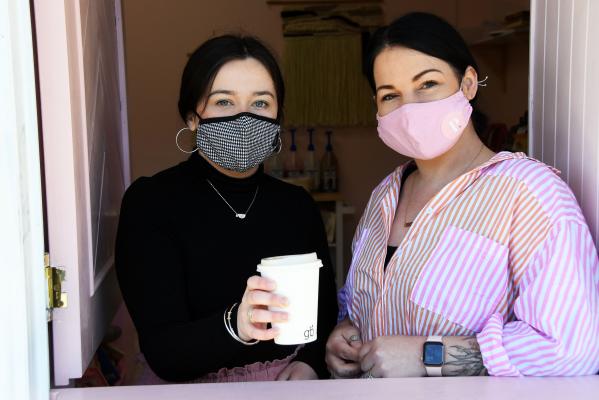 By Mikayla van Loon
Metropolitan Melbourne is set to be released from lockdown should the vaccination target be reached by Thursday 21 October at 11.59pm.
With the first dose vaccination rate at almost 90 per cent, Victoria will hit a significant milestone on the Roadmap, with 70 per cent of Victorians 16 years and over having received both their vaccine doses by Friday.
"This is an amazing achievement. Some time ago we asked Victorians to get vaccinated and they have, in record numbers and record time, done exactly what we asked them to do," Premier Daniel Andrews said.
"I could not be more proud of our community coming forward, making these decisions to protect themselves to protect the people they love and to protect all of us against this global pandemic, to allow us to change the rules to open up, to normalise this, to get our freedoms back."
Key Roadmap items include no more curfew or kilometre travel limit but Melbourne residents are still not allowed to travel into regional Victoria and must continue wearing masks indoors and outdoors.
Up to 10 people, including dependents, per day will be able to visit homes in both regional and metropolitan Melbourne.
Outdoor cafes, cinemas, and physical recreation facilities like pools will open with up to 50 people per venue but are subject to density limits and only for those fully vaccinated.
Indoor settings like restaurants and cafes will be able to reopen with up to 20 people indoors with density limits and only if all attendees – including workers – are fully vaccinated.
The work from home order still remains and anyone on the authorised workers list is required to have had at least one dose of the vaccine in order to work on site.
Religious gatherings, weddings and funerals will be able to take place with up to 50 people outdoors and 20 people indoors subject to density limits and only if all attendees are fully vaccinated.
"The rate at which Victorians have been getting vaccinated is nothing short of incredible, but if we want to ensure our health system isn't overwhelmed and our hospitalisation rates aren't too high as we open up, we need to keep that momentum going. Today is the day to book that vaccine appointment," health minister Martin Foley said.
Covid-19 cases have been slowly rising in the east, equating to six per cent of the total cases recorded in the 24 hours prior to Monday 18 October.
In those 24 hours, the Yarra Ranges Shire recorded 20 new cases, while Maroondah recorded 15 and Knox recorded 20.
The 20 new cases for the Yarra Ranges are from the following postcodes.
3140 – 5
3116 – 1
3138 – 3
3137 – 1
3766 – 2
3139 – 2
3777 – 3
3787 – 3
This brings the total number of active cases to 230 in the Yarra Ranges, 202 in Maroondah and 318 in Knox.
KingKids Early Learning Centre and Kindergarten in Mooroolbark has had another date listed as a Tier 1 exposure site for 4 October from 8am to 1:30pm.