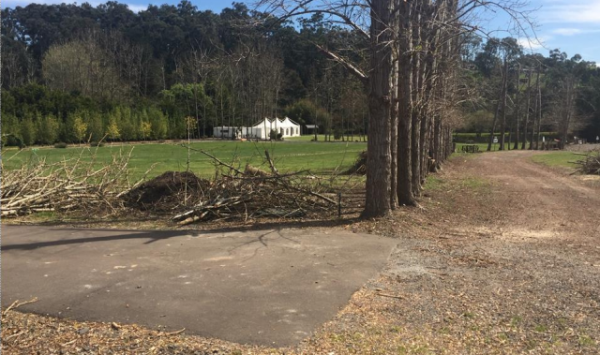 By Mikayla van Loon
A planning permit that had been submitted to Yarra Ranges Council for the development of a restricted place of assembly and associated buildings in Mount Evelyn has been withdrawn.
The applicant, Cadox Building Design, applied for a retrospective permit for an assembly place which had not been lawful.
The dwelling and agricultural property, including a berry farm, fruit orchard, other plants and ancillary activities, at 23 McKillop Road, which has been operating as the Wild Rabbit Farm, had intended for an 80-patron assembly space to be approved.
The application did align with the council's relevant provisions to provide facilities for visitors to experience outdoor recreation activities whilst in amongst the beauty of the natural environment, it did not fragment farming land, it did not transform the rural area into a quasi-commercial area and it contributed to tourism.
The proposal sought to gain a permit for the already erected marquee and two shipping containers to be used for events like weddings for just one day over the weekend between October and April.
Having been advertised, the proposal received 14 objections relating to the traffic movement, noise, overdevelopment of the land and poor public transport.
A development engineer did not have any worries about parking or traffic management but did have some updates to meet the compliance requirements, including extending the gravel in the car parking area and widening the driveway.
"Based on an average car occupancy of three persons per vehicle, the proposed development is likely to generate an additional 54 vehicle movements, 27 on arrival and 27 on departure for 80 patrons, for a function/event, which is considered acceptable," the report read.
The initial application was submitted in November 2019, which had been put out for referral with the CFA and Melbourne Water. The application was withdrawn prior to the council meeting on 9 November, where councillors were to decide whether the permit should be approved.