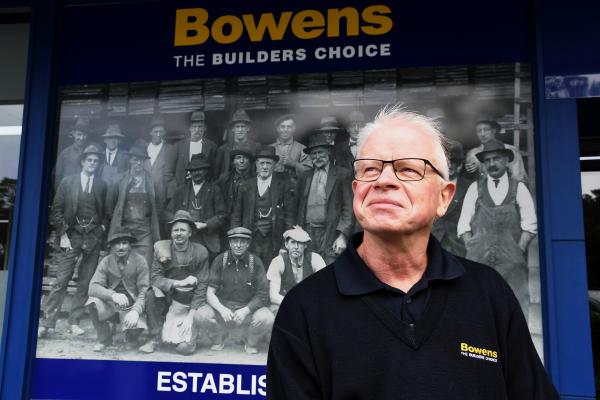 By Mikayla van Loon
When Pieter Beimers was 16 years old, he dreamt of being a pastry chef but 48 years later he has just retired from a career in the building industry.
Unable to get an apprenticeship, Mr Beimers was offered a job at Bowens in Mount Evelyn, something he couldn't pass up and after all those years, he finished up with the company on Friday 12 November.
Not staying in just one position throughout his career, Mr Beimers said he moved from the hardware department to being a sales representative to lastly being in accounts receivables.
Bowens has a reputation for having long term employees, something Mount Evelyn branch manager Brett Howlett said is testament to the Bowen family and the opportunities created by the company.
"It's sad to see him go but I think everyone's pretty happy for him because he put a lot of time into the one company, so it's a bit of mixed emotions," Mr Howlett said.
In almost 50 years being in the building industry, Mr Beimers said things were a lot more simple back when he first started and the technology was extremely different.
"It's probably increased as far as products go and the knowledge you need to have. Back in the early '70s it was fairly standard, there wasn't the engineering development in building products as there is now that's changed and as far as busyness that's increased," he said.
But it's the people he's met over the span of his time with Bowens that means the most to him.
"Just dealing with the people you meet, as far as the sales side goes, that part was good and I still keep in contact with some of them and that goes back quite a long time," he said.
At 65 years of age and with three grandchildren, Mr Breimers said it is time to let go of his career and start focusing on his family, as well as some travel hopefully.
"And I might do some volunteer work because I used to be in the CFA which was just across the road there [in Mount Evelyn], so I might look at doing something like that as well.
"I am a little bit sad to resign but I think the time has come. I'm 65 so I think it's time to enjoy life a bit more with a bit more freedom."