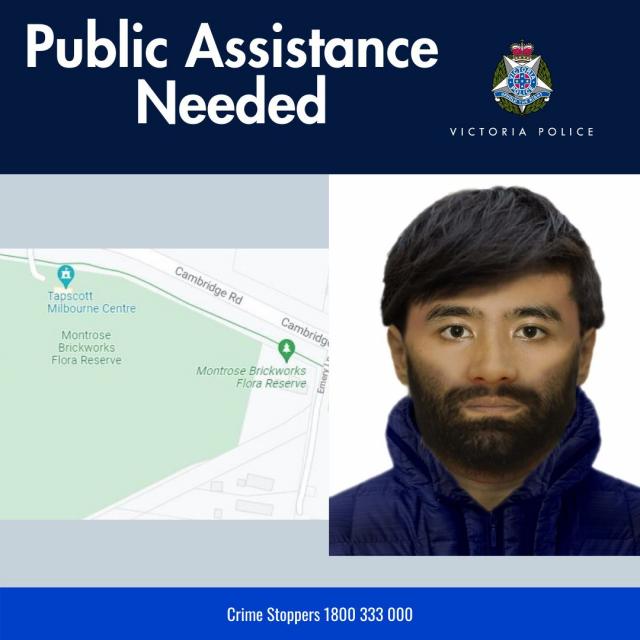 Yarra Ranges Crime Investigation Unit detectives are seeking community assistance in identifying a male who committed a sexual act in Montrose.
At about 5.15pm on 15 August 2021 as male was sighted performing a sexual act at the Montrose Brickworks Flora Reserve near Emery Lane.
The male is described as being aged between 18 and 25 years, Asian in appearance with short dark hair with a beard and moustache and being 175cm tall.
He was wearing a dark coloured windcheater and shorts.
Any information should be conveyed to either Crime Stoppers or Yarra Ranges CIU detectives on 9739 2300.