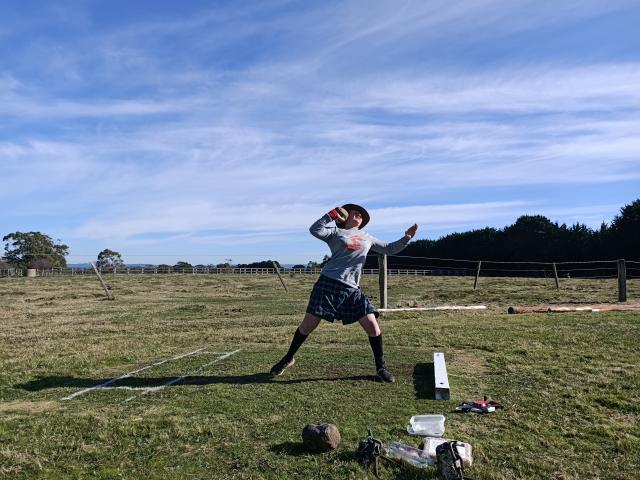 With a large number Scots, Brits and Welsh people living in the Yarra Ranges, a nearby festival is inviting people to celebrate and enjoy the traditions of their Celtic folks.
The Melbourne Highland Games and Celtic Festival is finally making a return after being postponed from October last year.
It will be the first Highland games to be hosted anywhere in Victoria in almost three years, with Covid-19 challenging many traditional Celtic festivals.
When Star Mail spoke to Melbourne Highland Games secretary Alistair McInnes last year, he said the last time Croydon held the festival was in March 2019, a distant memory now.
"We are really looking forward to putting on a spectacular event for our Victorian community that has been so strong but doing it hard during the pandemic," he said.
Originally known as the Ringwood Highland Games, the Celtic festival has been held annually since 1967, providing a few home comforts to the Scots who live in the Maroondah and Yarra Ranges area.
Mr McInnes said close to 80 per cent of people who attend the games come from outside the Maroondah Council area, drawing people mainly from the Yarra Ranges and Yarra Valley, Box Hill and Blackburn.
Grounds open at 9am and the official opening ceremony will commence at 9:30am.
Then let the Celtic music, dancing and Scottish men women's heavy games begin.
It will be the first time women have taken part in the heavy games after training for the last two or more years.
"We've spent a couple of years developing these young women to give them the opportunity to practice with the equipment because you can't just walk into the local athletics club and say 'can I use the caber please' because they won't have one."
The Festival will also be hosting the Victorian Pipe Band Championships and there will be lots of activities for children with those under 16 years being admitted for free.
Enjoy the Irish, Scottish, Welsh and Morris dancers, as well as Scottish and Celtic delicacies and traders selling Celtic jewellery and clothing.
The closing ceremony will commence at 4pm with prizes, acknowledgements and a mass pipe band march off.
Check out mebournehighlandgames.org.au or the Facebook page for more information. Tickets can be pre-booked via trybooking.com