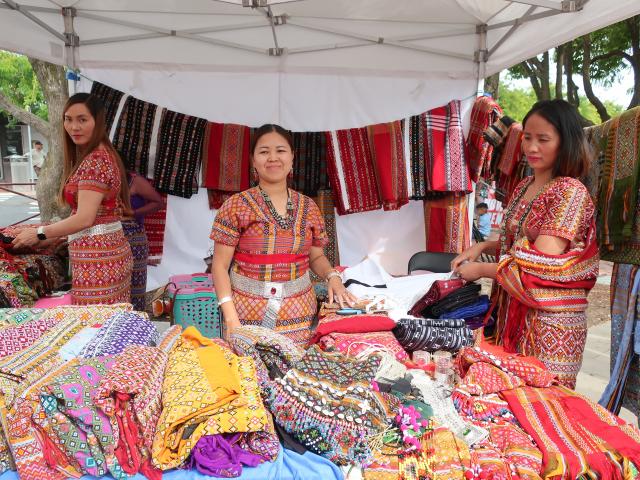 It was National Chin Day over the weekend and a local festival celebrated the many traditions of the culture.
Kilsyth resident Andrew Jeffery attended the event on Sunday 20 February in Croydon Main Street and captured the beauty of the traditions with his camera.
Bringing to life the culture of the Burmese people who make up the Union of Burma, the celebrations included a showcase of traditional dancing and music, traditional dress and market stalls of food and delicacies.
Maroondah's Young Citizen of the Year and Assistant Secretary of the Youth Department at the Australian Chin Community (Eastern Melbourne), Lily Van Sui Cer Kingbawl, explained how important the celebrations are to the Chin community.
"I [was] super excited for the 74th Chin National Day as we couldn't celebrate it for two years due to the disruption of Covid-19. I [couldn't] wait to show our local community the beauty of our Chin cultural dances, traditional dress and many more," she told Maroondah Council.
Secretary of the Australian Chin Community (Eastern Melbourne) and Chin National Day event coordinator, Kham Cung Lian, was also excited to showcase the broad and rich culture of the Chin community.
"This special festival brings Chin people together and allows us to share the Chin traditional identity, and promote our unity in diversity as there are more than fifty dialects in the Chin State itself and a very scattered race," he said.
"We call this our 'National Day' to celebrate, preserve and promote our culture and traditions, identity and language. The spirit of this event celebration will positively impact on the community to be more resilient and unify, and also let others understand the diversity of Chin and be proud to call Australia as our home."