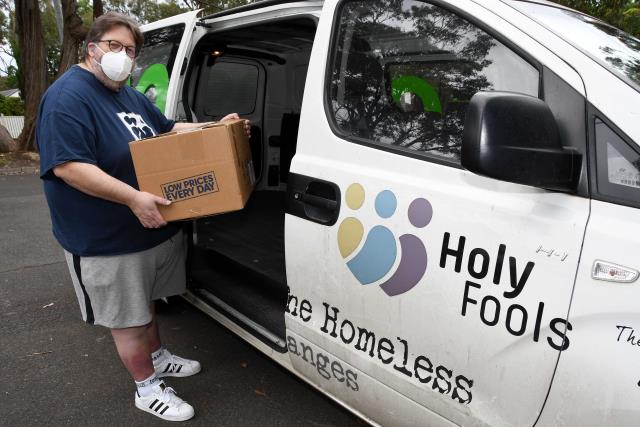 By Callum Ludwig
Homelessness support services are sceptical of the commitment to stemming homelessness in the Victorian State Budget released on Tuesday 3 May.
$75 million was committed in the budget to upgrading homelessness support services for homeless Victorians or those who are at risk, including a specific focus on getting them into permanent housing.
Founder and CEO of Holy Fools, a homelessness support service in the Yarra Ranges, said he is very pleased with some of the funding, but failures to address other concerns indicate a 'band-aid' approach to support.
"What's frustrating for me is they talk about providing $75 million to transform the services and $11.5 million towards targeted support for those at the greatest risk after Covid while we are in a housing crisis," he said.
"I thought it was a bit pathetic that only $1.3 million in low-interest loans was given to community housing agencies to provide social and affordable housing."
The Victorian Government did announce works for the 10-year Big Housing Build program are increasing, with a promise of more than 12,000 social and affordable homes, 6000 of which are already underway or soon to begin construction. 25 per cent of the total $5.3 billion allocated for the Big Housing Build over its lifespan is dedicated to regional Victoria.
Mr Taylor was much more welcoming of the funding for the Aboriginal Homelessness Access Point and a couple of other initiatives but critical of no additional funding for the successful From Homelessness to a Home (H2H) initiative.
"The funding that is allocated towards providing Aboriginal access points is brilliant, and so is the building of two Aboriginal community refuges, two new Core and Cluster family violence refugees and six new Crisis Accommodation properties. These need to go to areas with the most need but I'm pleased to see that," he said.
"They've withdrawn funding from the H2H program, and I think it's a good indicator of the government and the sector funding band-aid solutions rather than those that work, it was fantastic that a lot of people went into motels, and there was a lot of people that provided there were found homes, even short term as part of H2H."
The Victorian Public Tenants Association (VPTA) shared a similar sentiment, lamenting the loss of the H2H program. They indicated that without the program, the tenancies will be unable to be sustained into the future, leases which are expiring soon.
Chief Executive Officer of the VPTA, Katelyn Butterss said providing promises of long term homes to rough sleepers and other homeless people in 2020, only to cut the funding in 2022, was a cruel trick.
"With the cost of living only increasing, vulnerable Victorians who need support to remain in or access a safe, affordable home need more support – not less," she said.
"Waiting list times are blowing out, yet this Budget fails to deliver the housing that would allow Victorians to access the safety, security, and dignity of a place to call home more quickly."
VPTA pointed out in the Budget itself, on page 216 of Budget Paper 3, the Victorian Government's target wait time for public rentals for priority applications cases is 10.5 months.
The Budget Paper indicates that in 2020-21, they hit an average of 12.4 months for priority cases and 11.1 for family violence cases. These are predicted to increase by 1.5 months and 5 months respectively to 13.9 and 16.1 months, as per the Government's own estimate.
VPTA indicated they believe the data is skewed in favour too, stating from their own experience and research, that a recent survey of 310 public housing renters found that more than 30 per cent of the respondents waited three years or more to access a home.